Retro Sunglasses
Polarized retro sunglasses in mirror, slate, and tortoise vintage-style sunglasses.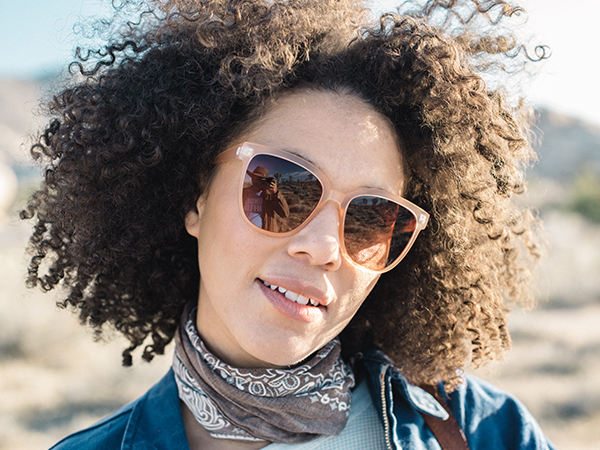 Clarity & Protection
Polarized Lenses
Our retro sunglasses reduce glare and protect your eyes from the sun. We use quality lenses made from durable triacetate cellulose with a scratch resistant coating and 100% UV protection.
Design & Materials
Classic Style
Throw it back to the good ol' days. Our retro sunglasses are created with all the classic designs in mind, but with an added Sunski spin. Using sustainable materials and a rigorous design process, we've made our retro sunglasses with the past and future in mind.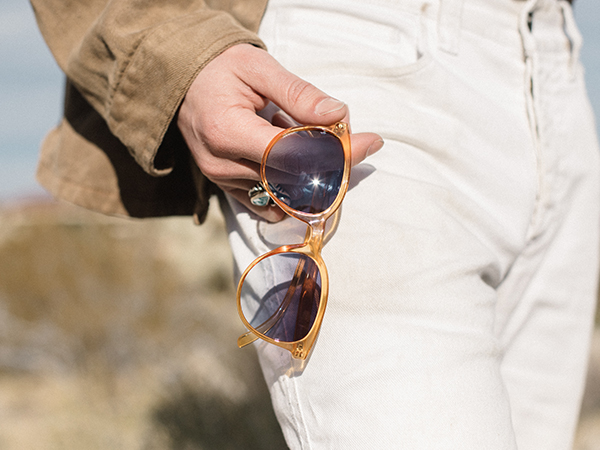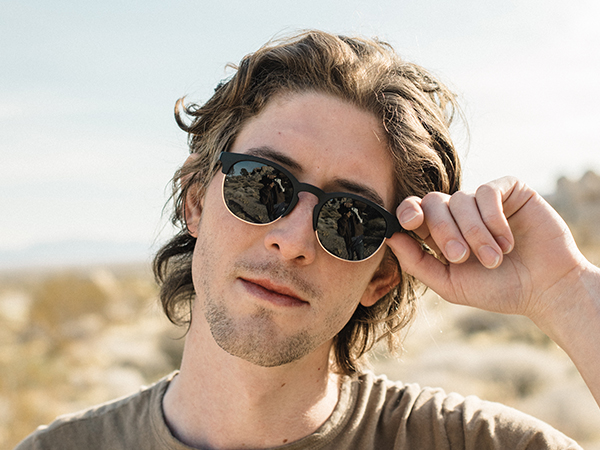 Built to Last
Forever Warranty
Future you should not have to worry about your retro sunglasses overcoming life's happy accidents. With lifetime warranty and durable construction, our polarized retro sunglasses are built to withstand anything life throws your way.
Retro sunglasses: Good for the soul
Look, the human eye hasn't changed much over the last couple thousand years. On average, human eyesight is actually getting worse, hence the need to protect your eyes(ight) in style. Luckily, us earthlings are pretty close to closing the Ozone layer, and we've got styles that fit all head shapes and sizes—with inspiration from the past and materials for the present.
All Sunski shades have full UV protection, unlike some truly retro sunglasses lying around. They all feature SuperLight frames made from 100% recycled plastic too. So hark back to the days of great eyewear fashion without guilt with some of our most iconic styles: the Dipsea and the Avila. Both styles of retro sunglasses feature clear frame sunglasses for a contemporary interpretation and polarized lenses for maximum coverage on the streets and the slopes. If you're looking for a more opaque design, check out the Camina, an oversized frame with a vintage 1970s flare. Pro tip: many of our sport sunglasses come with lanyard loop holes for those head-turning disco dance parties.
💃🕺 For the guys and gals looking for a retro sunglasses statement piece, the Olema features a unique double bridge design inspired by vintage clip-on sunglasses (and James Dean). Don't get these if you're annoyed by compliments, though.
Round retro sunglasses
Some of our best-selling styles of all time are retro-inspired sunglasses: the Dipsea and the Makani. The Dipsea flew off the warehouse shelves so fast, we made a matching pair of kids polarized sunglasses. The Dipsea has a round frame that's all the rage, and comes in every possible color and lens option. If you're really looking to make a Throwback Thursday statement though, the Makani features brightly colored frames and mirrored lens options—perfect for summer festivals looks and checkin' out the other dancers, while showing you're hip and care about good ol' Mother Earth. If you are wanting to channel your inner Lennon, don't forget about the Baia. A true, premium retro round moment.
Half frame retro sunglasses
Half frame retro sunglasses for men and women, or browline sunglasses, are as retro as they get. Since their original conception in the late 40s, they've wavered in and out of style up until the 2000s, when they came back in full force thanks to the resurgence of classic menswear fashion and shows like Mad Men. We've got a single retro sunglasses style that fits this bill and then some: the Avila. Its unisex silhouette looks swell on both guys and gals, and its medium-sized frame with moderate coverage works well for small to medium sized faces especially—a great lightweight everyday style for a sophisticated look. The unique monobrowline design reinvents the classic with another additional twist: SuperLight frames made from 100% recycled plastic. Grandpa (and Malcolm X) would be proud.
If our retro sunglasses are a little too far out for you, our wayfarer sunglasses and polarized aviator sunglasses are great alternatives. We took those classics and upgraded them with the rest of our line, backed by a lifetime warranty and shipped without any plastic. Did we mention Sunski also became fully carbon neutral in 2020? Save some bucks, and the environment. Plus, if you really can't decide, order two or more. They'll ship free (and you can always gift 'em).