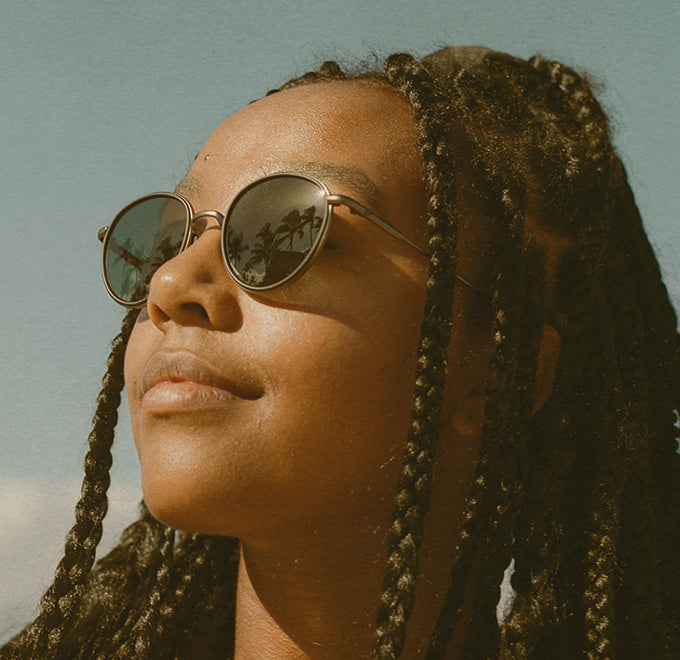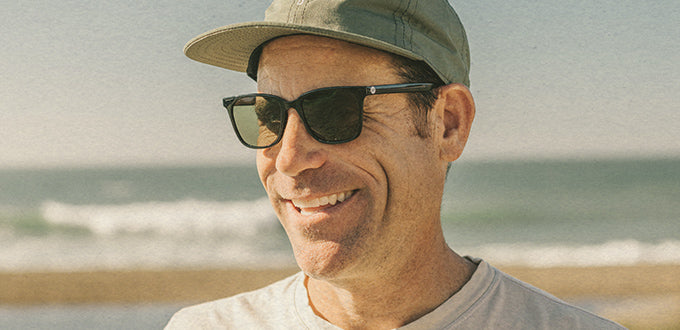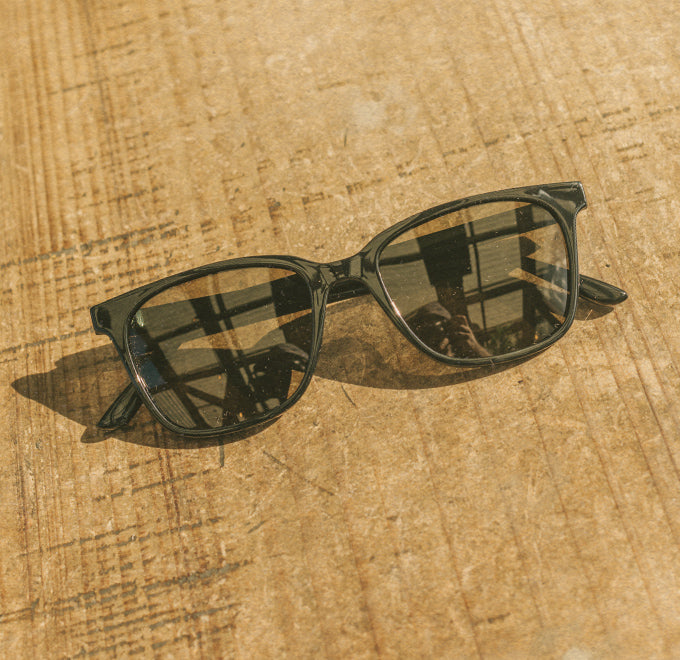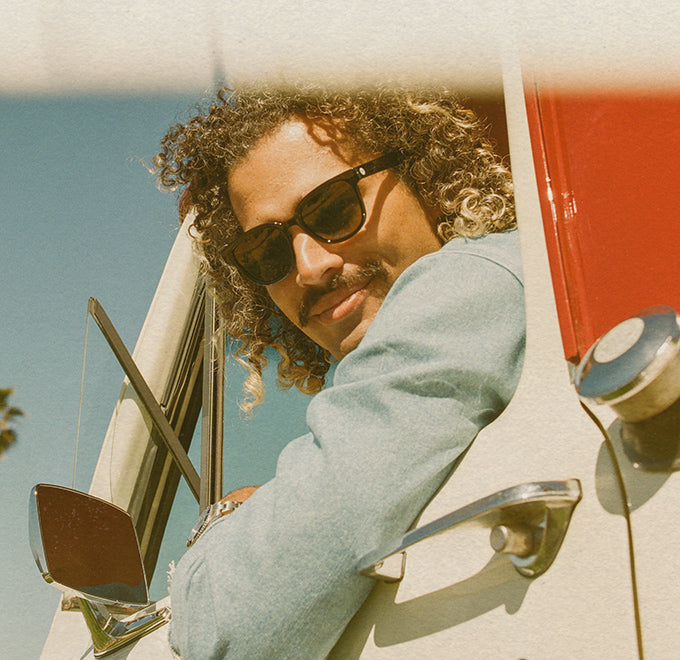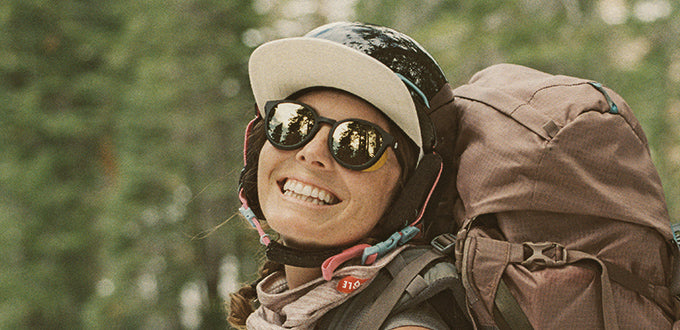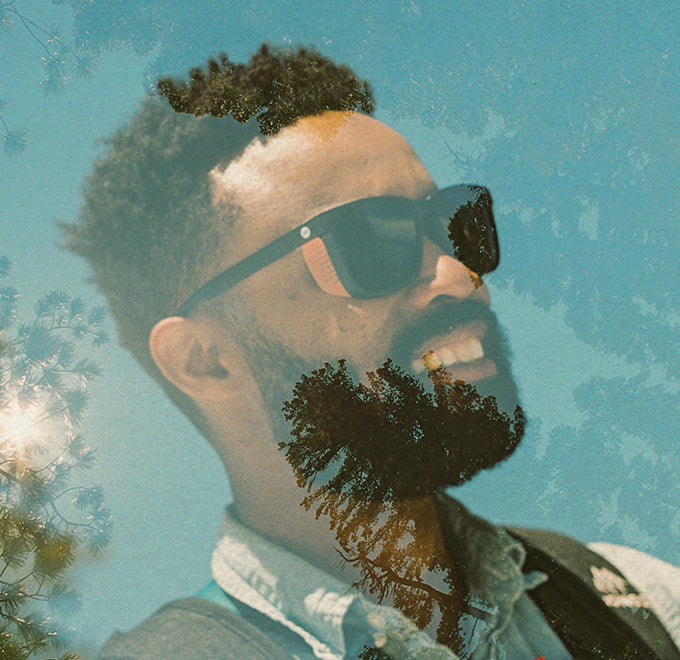 SUNSKI PROMISE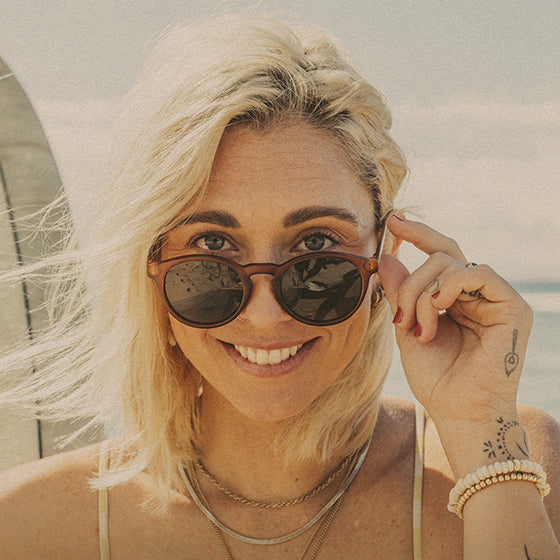 Sustainable Frames
Sunski frames are made from SuperLight, our very own recycled plastic resin saved from a US landfill. Flexible, comfortable and easy on the planet.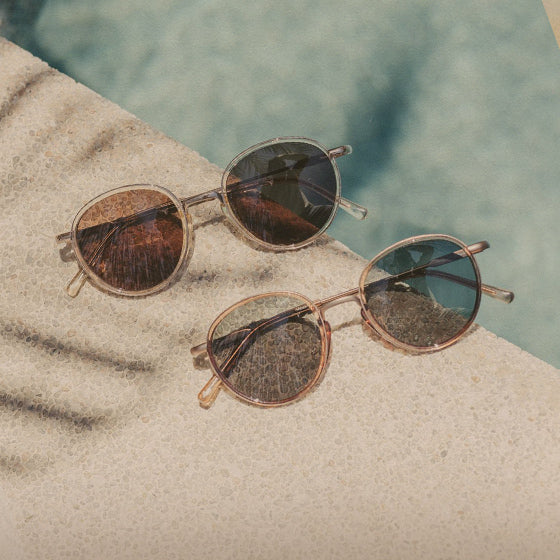 Polarized Lenses
Whether on the mountain or the water, our polarized lenses help reduce glare and protect your eyes from the sun. Every pair of Sunskis comes with polarized lenses that offer 100% UV protection.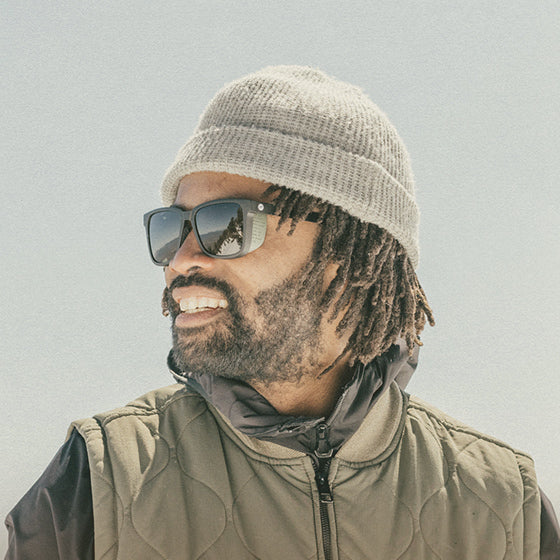 Lifetime Warranty
We proudly stand behind every pair of sunglasses we make. All Sunski frames are covered by our lifetime warranty. Best story on how they broke gets extra brownie points.
Why black sunglasses?
When you're looking for a new pair of sunglasses, you may sometimes find yourself in a Goldilocks predicament; this one's too bland, that one's too loud. That's where black sunglasses fit right in.
Sometimes, less says more. If you want to go all out with a pair of sparkly frames and colorful lenses, by all means do so. But there is just something about a clean pair of black shades that pairs well with any outfit on every occasion. If you talk with an artist, they may tell you that black is technically the absence of color. Ask a scientist about black on the color spectrum, and they'll tell you how black objects absorb all wavelengths of light, and reflect none in return. A designer will tell you that good design is non-intrusive, meaning you hardly know it's there. Perhaps that's why black shades have stood the test of time.
A timeless classic: black sunglasses
Black sunglasses are a tried and true original. Because of their inclusivity and timeless feel, black sunglasses have made their mark on popular culture, from musicians to movie stars to politicians. Take Bob Dylan for example, who's longevity in folk, gospel, rock and blues music is well documented. Chances are, when you picture Bob Dylan, you see him rocking his ubiquitous black shades. In the studio recording an album. On stage in front of thousands. Even when he received the Presidential Medal of Freedom from Barack Obama, Dylan wore black aviators. You can get your polarized aviator sunglasses here, medal not included.
Black sunglasses for men
There's a reason the fashion design in the classic mid-nineties flick "Men in Black" works so well; dark suits and black sunglasses were meant to go together. While you're (probably) not doing anything as crazy as arresting aliens for a covert government agency, it pays to have a sporty fit you can rely on for any situation. For a covert oversized sunglasses look, we recommend the Taraval, which has a large wrap that'll stay snug. For more sport options, check out our collection of polarized sport sunglasses.
Searching for more of a tried-and-true original? Look no further than the Headland, a classic shape from our hiking sunglasses collection. The Headland is low-key, stylish and cool. Check, check and check.
Black sunglasses for women
You know that cliché saying, "[Insert color] is the new black"? It stays around because the color black is timeless. Nearly all of our women's sunglasses are available in black, which is great because black sunglasses can match with a whole range of personalities. Black sunglasses can provide a clear-cut, no nonsense vibe, from an agent in your favorite spy-movie to a runway model.
Want to rock a throwback look? Look no further than our retro sunglasses collection. If you're going out on a sunny day, grab the Camina, available in Black Slate, which offers an oversize frame to protect your eyes while still looking stylish. Or if you're in need of some effortless style that can be dressed up or down, grab the Avila, our classic lightweight half-frame.
Whatever the day brings, you really can't go wrong with black sunglasses. From a solo hike to beach day with friends or a weekend getaway, just remember: black sunglasses will never go out of style.