Aviator Sunglasses
Shop our selection of men's and women's polarized aviator sunglasses, perfect for a day in the sun.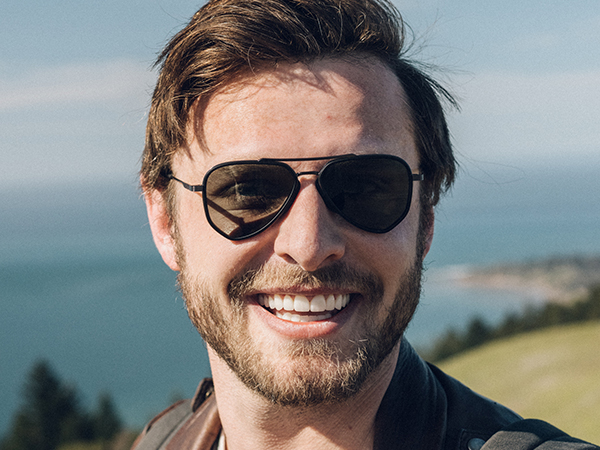 Clarity & Protection
Polarized Lenses
Our polarized aviator sunglasses reduce glare and protect your eyes from the sun. We use quality lenses made from durable triacetate cellulose with a scratch resistant coating and 100% UV protection.
Design & Materials
Timeless Style
Our polarized aviator sunglasses are made from recycled plastic and designed to last beyond the latest trend. We use quality, sustainable materials and a rigorous design process to ensure a perfect fit and a sleek, classic look.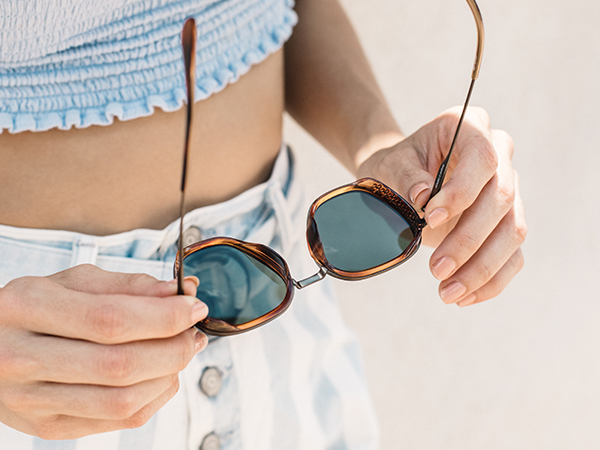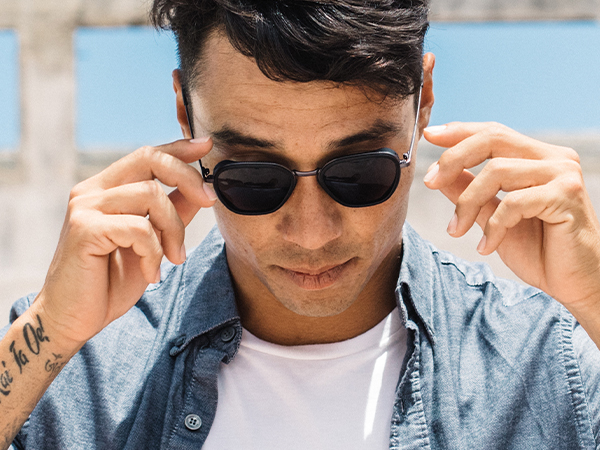 Built to Last
Forever Warranty
We want you to be confident in your purchase. With lifetime warranty and durable construction, our polarized aviator sunglasses are ready to help you live your best life.
Aviator sunglasses: A classic frame to add to your collection
Few silhouettes are as timeless as aviator sunglasses. With their classic full-coverage, slightly convex lens shape and "bullet hole" nose bridge, aviator sunglasses are designed to provide as much sun protection as possible. Functionality aside, it's their staying power as an iconic sunglass style that makes a pair of polarized aviator sunglasses an essential addition to your everyday collection.
Polarized aviator sunglasses
Polarization is an important factor to consider when choosing your next pair of aviator sunglasses. Wondering why you should you choose polarized aviator sunglasses? Polarized lenses protect your eyes from glare and make it more fun to be in the sun. Polarization enhances your vision in reflective conditions making polarized aviator sunglasses ideal for any activity near water, snow or sand. At Sunski, we make sunglasses for the beach, mountains and everywhere the sun's out, which is why all of our lenses are polarized with 100% UV protection.
Men's aviator sunglasses
Maybe it has something to do with the fact that we're a bunch of skiers and our head of design is Norwegian, but we designed our first pair of polarized men's aviator sunglasses as if they needed to survive the epic ski chase scene in the 1977 Bond film, The Spy Who Loved Me. Avalanches. Assassins. Base Jumping. Pairs well with mustard yellow ski attire. Curious? Check out the award winning Treeline, our first entry into our best selling glacier sunglasses collection.

Not to be missed, the Bernina is our second foray into men's polarized aviator sunglasses. If you're looking for a classic pair of black aviator sunglasses, the Bernina's timeless good looks are exactly what you're searching for. Grab a pair in black or whiskey tortoise, then hit the road in carefree style, knowing our lifetime warranty has any mishaps covered.
On the hunt for other classic sunglasses styles? Take a look at our wayfarer sunglasses. Looking for something more performance oriented? Check out our polarized sport sunglasses.
The best aviator sunglasses for women
Our polarized aviator sunglasses for women are far from boring, pairing contemporary colors and vintage style with performance features like polarized lenses, rubber nose pads, lanyard loops and removable magnetic sunshields.
If you're seeking a pair of oversized aviator sunglasses, the Treeline in Champagne Ocean was made to turn heads. A little bit 1970s Bogner, with a liberal splash of psychedelica. Pairs well with ski moonboots, fake fur and far out experimentation on and off the slopes.
Looking for something a little more classic? The Bernina comes in a gorgeous whiskey tortoise with alluring forest lenses, or black frames with dark lenses perfect for those bright bluebird powder days (or ice luge competitions). A pair of black aviator sunglasses really is the ultimate classic sunglasses style.
Women's aviator sunglasses have long been a style signifier for the world's most fashionable females. From Audrey Hepburn to Sarah Jessica Parker, celebrities love wearing aviator sunglasses both on and off the screen. Mirrored, oversized lenses help protect popular celebs from the paparazzi and pair perfectly with a top-down convertible cruising Sunset Boulevard in the golden hour of a late summer afternoon. Palm trees not included.
Want to add more sunglasses to your collection? Our favorite women's sunglasses include vintage round sunglasses and tortoise shell sunglasses. Don't forget to check out the performance sunglasses in our polarized sport sunglasses collection.
A brief history of aviator sunglasses
Developed in 1936 by Bausch and Lomb for the US military, aviator sunglasses were first worn by World War II fighter pilots, earning the sunglasses their aeronautical moniker. With their superior sun protection and lightweight construction, aviator sunglasses quickly replaced the pilots' outdated flight goggles. As military style crossed over into popular culture during the 1950s and 1960s, aviator sunglasses were further popularized by musicians like Elvis Presley, Michael Jackson and Freddie Mercury. In Hollywood, aviator sunglasses have enjoyed a long run in the spotlight, becoming synonymous with iconic movie characters from Tom Cruise's Maverick in Top Gun and Johnny Depp's Hunter S. Thompson in Fear and Loathing in Las Vegas and Daniel Craig's James Bond in Skyfall.