Hiking Sunglasses
Polarized hiking sunglasses for your next adventure. Lightweight and flexible for all day comfort.$58 - $98.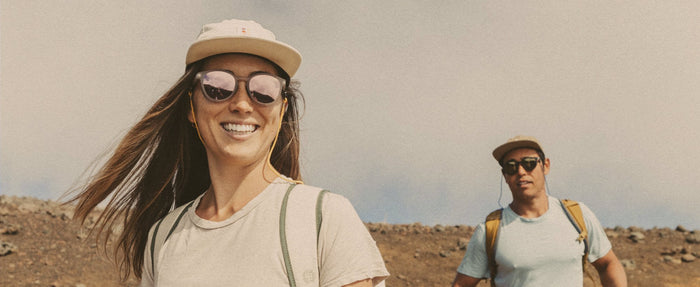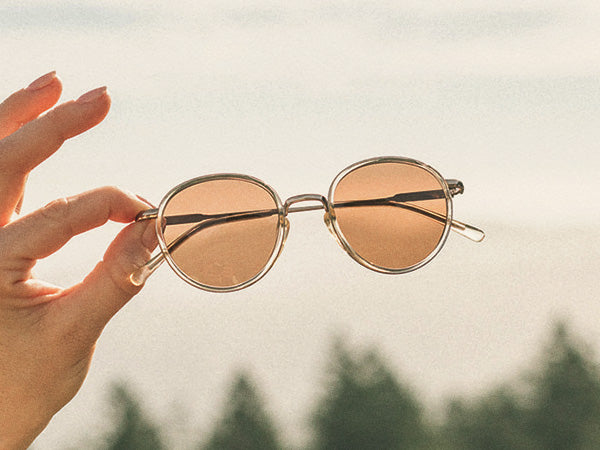 Clarity & Protection
Polarized Lenses
The best polarized hiking sunglasses reduce glare and protect your eyes from the sun. We use quality lenses made from durable triacetate cellulose with a scratch resistant coating and 100% UV protection.
Responsibly Made
Sustainable Design
Our polarized sunglasses are made from recycled plastic and designed to last beyond the latest trend. We use quality, sustainable materials and a rigorous design process, so you can rock the best polarized hiking sunglasses for adventure.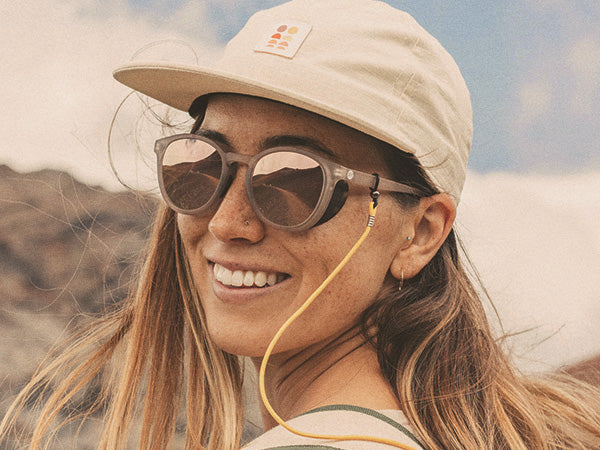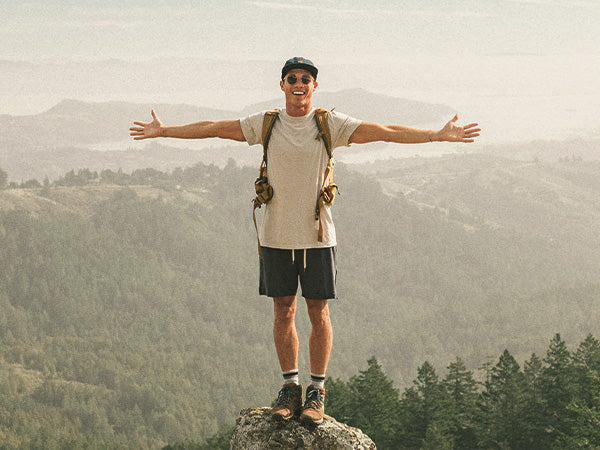 Made to Last
Lifetime Warranty
To get the most out of the best hiking sunglasses you need to bask with the reassurance of our lifetime warranty and durable construction. We stand behind our sturdy shades and want you to feel totally confident about your purchase.
Hiking sunglasses for your next adventure
Ask any hiker you meet on the trail: polarized sunglasses are an absolute must. Whether you're hitting the backcountry for some thru-hiking or venturing out for a stroll in your local park, a little extra eye protection helps you to see the trail (and epic views) more clearly. Your eyes deserve nothing but the best hiking sunglasses!
Not sure where to start? Here are our tips on choosing the best hiking sunglasses. We have a wide range of sunglasses, all under $100, for all your fun under the sun.
Features of the best hiking sunglasses
These are all things you should consider when scouring for the best hiking sunglasses.
Polarized Lenses:
Polarization improves your field of vision and reduces eye strain, particularly in reflective conditions such as around snow or water. Luckily, all Sunskis are polarized because we believe polarized lenses are an essential feature for people who love to live life outside. The best hiking sunglasses are polarized.
Comfort & Fit:
If your sunglasses are giving you a headache or hurting the bridge of your nose, they're not a good fit! And when you're out hitting the trails, you want your sunglasses to be so comfortable that you forget they're on your face. Comfort is a serious necessity on your hunt for the best hiking sunglasses.
At Sunski, we believe flexibility and lightweight shades make for the best hiking sunglasses. No matter how fast you're moving, sunglasses should fit your face without sliding or slipping or pinching. Sunglasses in our sport collection even come with a rubber nose pad for extra grip. Don't worry, it doesn't sacrifice comfort!
Durability:
Let's be real, when you're out having fun on the trail, the last thing you want to be worrying about is damaging your expensive designer shades. That's exactly why we started Sunski: to create affordable, durable sunglasses that can actually handle the outdoors.
If your shades do acquire substantial damage, all Sunski sunglasses come with a Lifetime Warranty and replacement lenses, so you can adventure worry-free.
Visible Light Transmission (VLT):
The concept of VLT is more technical, but it's worth considering if you're in the market for the best hiking sunglasses. The VLT rating tells you how dark or light sunglasses are. A lower percent VLT means your eyes will be better protected from bright glare and the intensity of all-day sun.
Sunski lenses provide ideal sun protection, with a VLT range from 9-15 percent, making them a perfect fit for your long walks on trail.
Hiking sunglasses for every style
After running through what makes a great pair of hiking sunglasses, you're probably wondering what exactly they look like. At Sunski, we believe the best hiking sunglasses are more than a list of essential features. They have to fit your personal style and your way of adventure!
To account for that, our sunglasses come in a wide array of timeless styles and finishes, and they happen to be some of the best hiking sunglasses.The Dipseas, Makanis and Yubas are our most popular round frames. They also come in a variety of colors, from tortoise shell and clear frames to brightly reflective lenses. And for a stylish half-frame look, we've got you covered with the Avilas. If you're looking for something athletic in appearance, peruse our sport collection with its wide variety of shapes and sizes. We have square frames, like the Seacliff, Madrona and Headland, which come in several colors and offer optimal coverage. If you like subtle flare with your shades, the cat-eye Anzas are a must for fashion-forward hiker style. The sport collection has some of the best hiking sunglasses, with bonus features like rubber nose pads and lanyard loops.
It doesn't matter whether you're into backpacking, casual strolls, or day hikes to secret waterfalls. You deserve the best hiking sunglasses for all your treks.. When you choose Sunski, you're sure to find a pair that expresses your unique style and keeps up with your outdoor adventures!