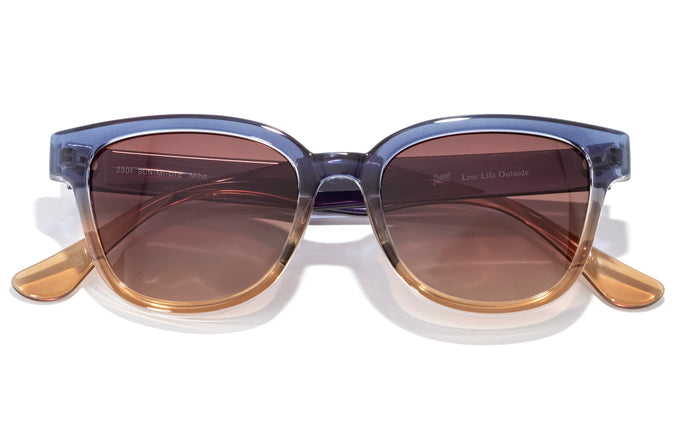 With eye catching colorway and lens pairings inspired by nature, the Miho will shine wherever you wear it –from the beach to brunch and besides. The Miho's timeless shape is balanced with curved lines and attention to detail, from the perfectly proportioned fit to its sustainable, ultralight materials.
Polarized Lenses
Recycled Frames
Lifetime Warranty
Plastic Free Packaging
All Day Comfortable Fit
The Miho is a medium sized frame with a curved lines and an elevated browline to create a timeless style.
Wrap & Angle: Low
Temple Width: 138.9mm
Bridge Width: 19.4mm
Lens Width: 49.5mm
All Miho lenses are polarized, block 100% UVA/UVB/UV400 wavelengths and pass the FDA basic impact test.
Forest: Non-mirrored, Green tint, 11% VLT, Base 4 curve
Terra Fade: Fade, Amber tint, 10% VLT, Base 4 curve
Sepia: Non-mirrored, Amber tint, 14% VLT, Base 4 curve
Amber: Non-mirrored, Amber tint, 15% VLT, Base 4 curve Amber: Lo-Light, Yellow tint, 46.37% VLT, Base 4 curve
We make our shades the right way, with no shortcuts and the highest attention to detail. We stand behind all of our products and we want you to feel totally confident with your purchase.
Lifetime Warranty covers all manufacturing defects in materials and workmanship during the lifetime of the product. It does not cover superficial scratches, wear, and tear, those are just reminders of all the good adventures you've had and make the best stories.
Clarity
Polarized Lenses
Our polarized lenses are precision made to help you see the world clearly. Bask freely and see the outdoors as it's meant to be.
Sustainable Materials
Recycled Frames
Frames made from recycled materials and plastic free packaging means you can feel good about your shades while looking even better.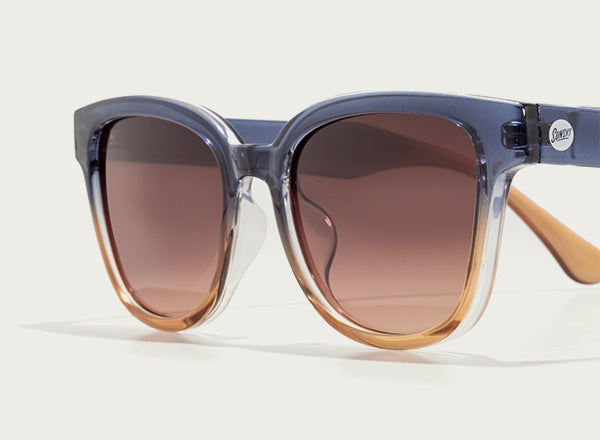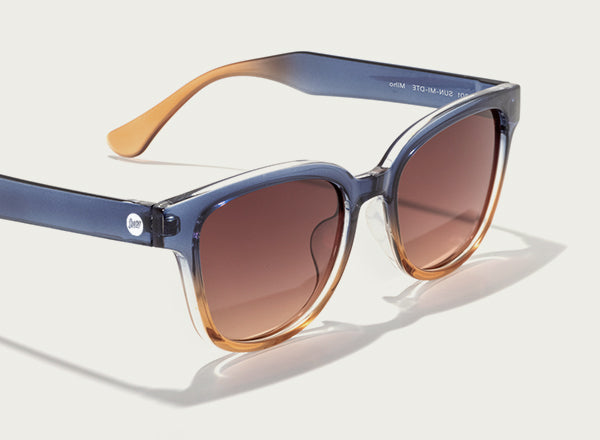 Our Promise
Lifetime Warranty
We are proud of our shades and stand behind every pair we make. Live life outside worry free with our adventure-proof lifetime warranty.
Most orders will ship in one to two business days. Expected arrival times vary by location: US: 3-5 days via USPS. International: 4-8 days by DHL and FedEx. Got more questions about shipping? Take a look at our FAQ.
If you're not satisfied with your Sunskis for any reason, you can return them to us or exchange them within 30 days in an unused, resellable condition. So buy a few pairs knowing you can return what you don't like! If you've got a pair you want to send back, head over to our returns page to get handled.