Baia
A timeless round silhouette with metal frames and polarized CR-39 premium lenses. The Baia combines the retro feel of vintage 60s shades with modern comfort and versatility.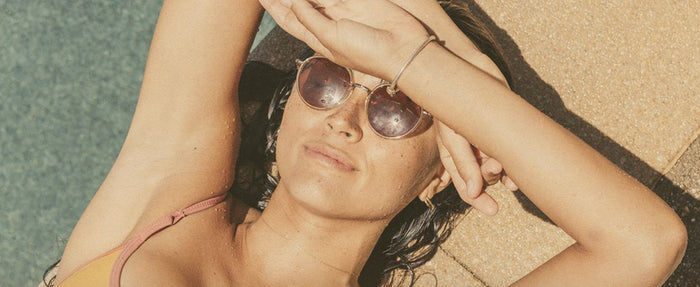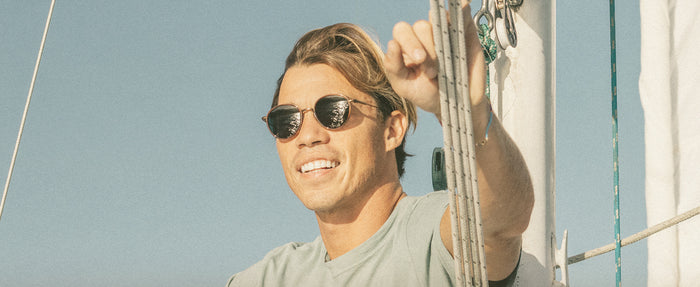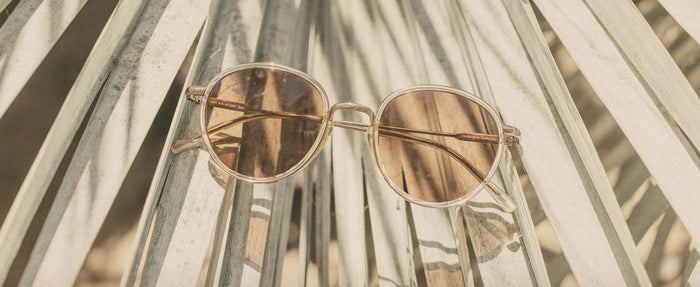 Bernina
Pure Sunski originality: part grand tourer, part glacier glasses, part adventure pal. This one of a kind silhouette features perforated built-in sun shields and polarized CR-39 lenses.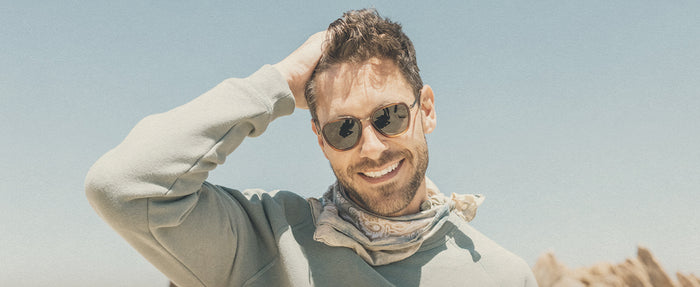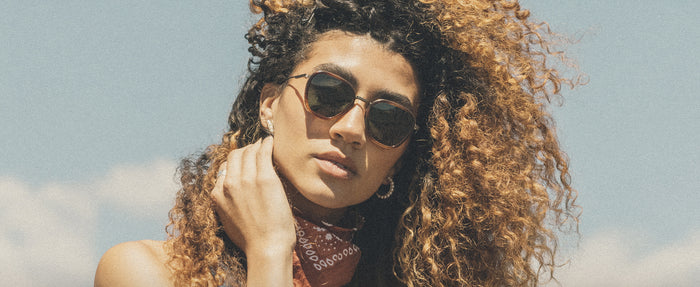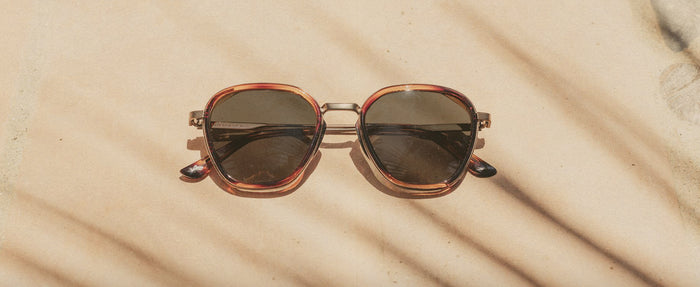 Astra
Our take on the modern aviator. With polarized CR-39 lenses and details that pay homage to vintage airplane construction, the Astras capture the timeless spirit of exploration.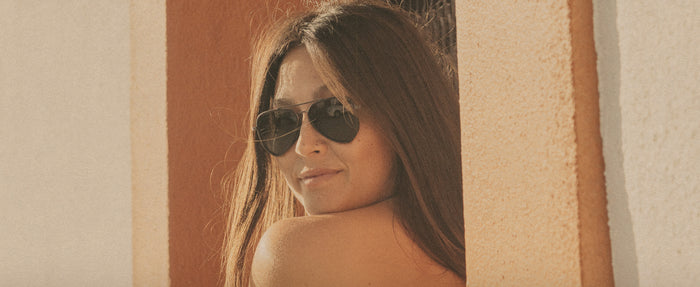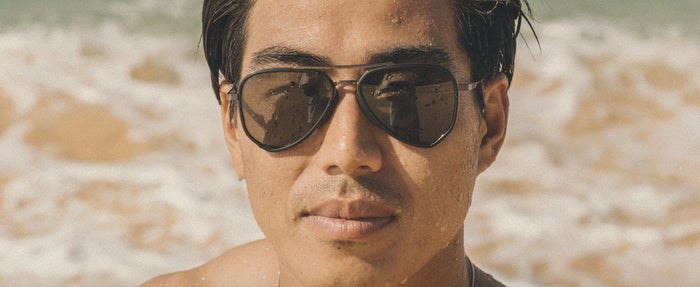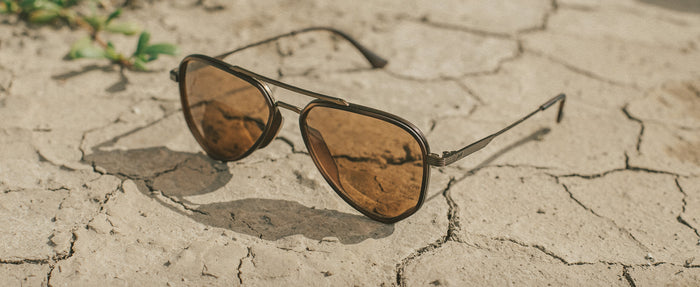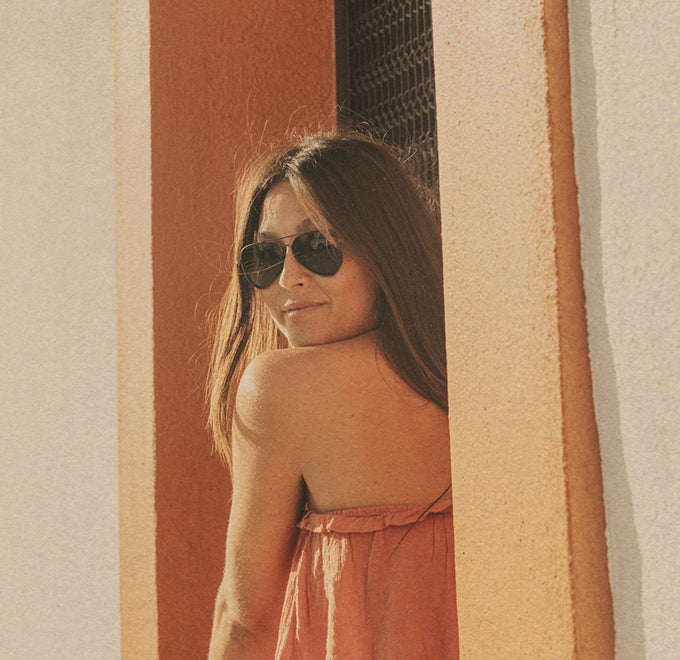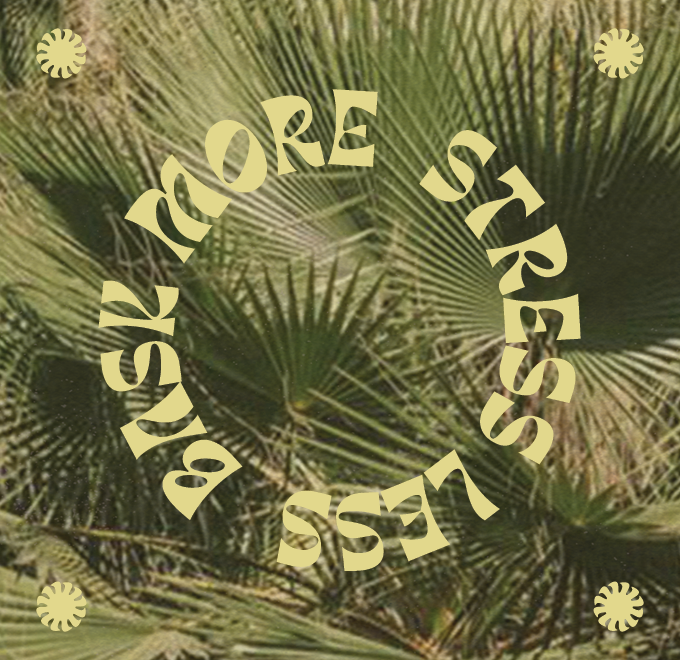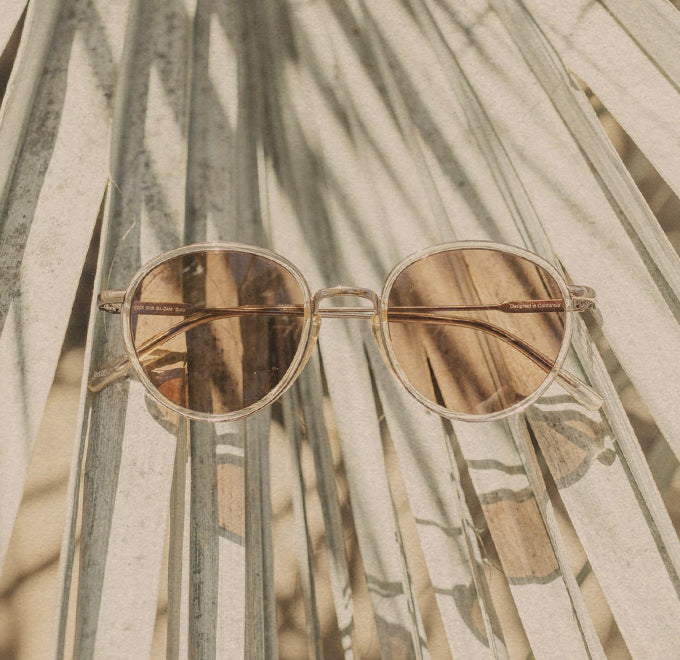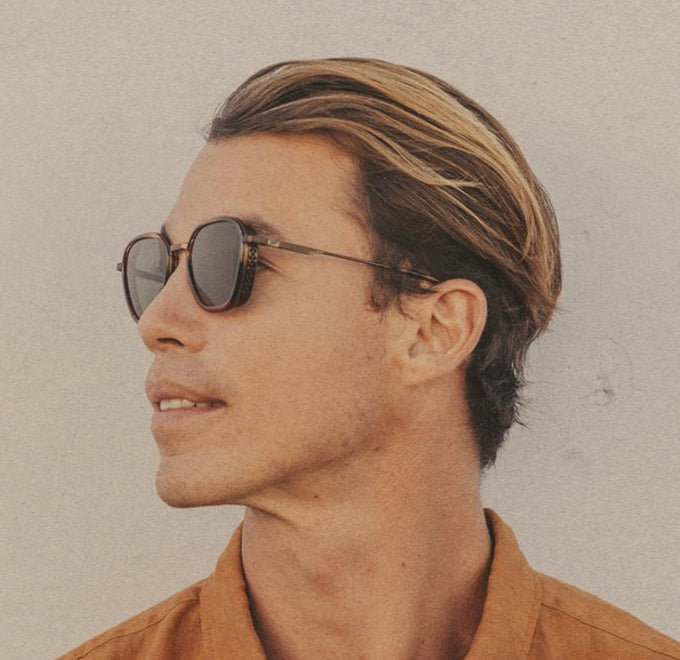 GEAR UP FOR TYPE 1 FUN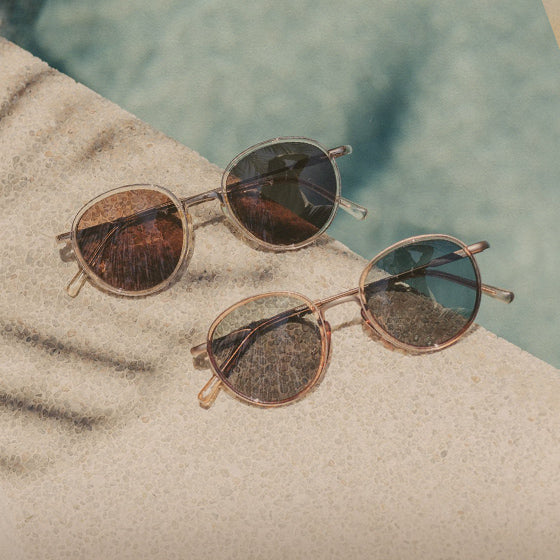 Premium Materials
No need to sacrifice style for performance. Featuring TR90 and electroplated stainless steel frames, our premium metal frame sunglasses are created to elevate with your look whether you're getting active or laying low.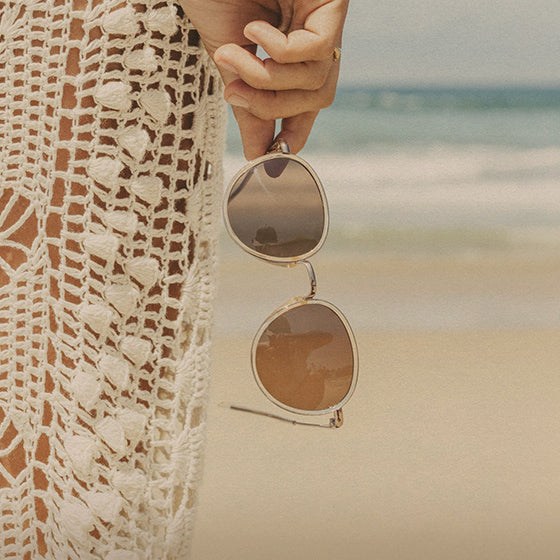 Polarized Lenses
Our premium sunglasses reduce glare and protect your eyes from the sun. With CR-39 lenses, our premium shades feature a scratch resistant coating and 100% UV protection.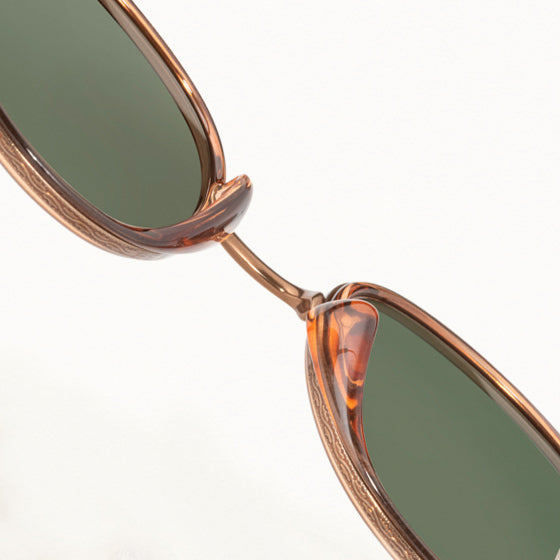 Sculpted Nosepads
You know those uncomfortable wire nosepads that inevitably get caught in your hair? They're a trademark of expensive designer shades. Well, you won't find those here. Our perfectly sculpted integrated nosepads are comfortable all day and never snag or catch.
Secretly Sporty
Yes, our premium sunglasses will make you look effortlessly cool. And yes, they can still be your sports sunglasses! Like all of our shades, these premium metal frame sunglasses are as functional as they are fashionable. Here's why the word premium applies to more than just the look of this collection:
Each pair of our premium metal frame sunglasses comes with polarized lenses for full color clarity and glare reduction. They're super lightweight, and super durable. Extra bonus: they're made with the earth in mind. All of our frames are made from recycled materials.
Usually, with sunglasses this classy, you spend the day worrying that they'll get scratched or bent, that they'll fall off and you'll lose them. You'd probably reserve your pair of 'nice' sunglasses for special outings. You'd probably not wear them while mountain biking or kite-surfing. But with Sunskis, you can have the best of both worlds. Our premium metal frame sunglasses are as durable and outdoor ready as any of our other specs. Plus, we offer an affordable price point and a forever warranty. If your lenses scratch, we'll send replacement lenses. If the sunglasses break during your outdoor excursion, we'll fix them or send you a new pair, guaranteed.
Astra
This member of our premium collection offers a classic aviator frame with high to medium coverage. The frames are made from a hybrid of electroplated stainless steel and our classic recycled plastic. The sculpted surfaces give you maximum comfort for your trip to the grocery store, or your trip to Europe.
The Astra will look best on pilots, motorcycle riders, or tough-guy and gals. Just kidding--the aviator frame is great for anyone who needs a higher coverage lens, and who is dealing with high glare or highly reflective environments. This includes fly fishers, alpine snow sports enthusiasts, or even road cyclists.
The tear-drop shaped lenses work especially well with angular or broader face shapes. So, diamond, square, or heart shaped faced-people, this one's for you. If you don't know what the heck we're talking about, check out this guide for the best sunglasses for your face shape.
Bernina
The next pair of premium sunglasses, the Bernina, might just be the coolest metal frame sunglasses we make. The style comes in 2 color options to match the mood of the day--Black Slate and Caramel Forest. Its geometric lenses have an understated flashiness, but they're suave as heck. The lightweight arms have thoughtfully designed metal accents, and the hinges are made of stainless steel for long term durability.
The light-blocking mini side panels are our favorite part of the Berninas (besides their unique shape, comfortable fit, and polarized lenses... we could go on.) The side panels are ventilated and just the right size to keep the setting sun from sneaking into your eyes as you stroll down the boulevard or ski across the trail. They'll block the sun, but not your peripheral vision.
Baia
The Baias are the newest addition to the Premium family, but are already making a name for themselves in our Sunski community. These metal frame sunglasses put a modern spin on the classic P3 frames from the 60s made famous by John Lennon. The timeless Baia uses an exoskeleton metal frame paired with sculpted and organic surfaces which ensures a perfect fit. Coming in both Champagne Amber and Copper Forest, the Baia exudes an effortless look that will never go out of style.
Premium Protection, No Premium Price Tag
From the sophistication and quality construction of this collection, you'd assume that they come at a million dollar price tag. Lucky for you, you'd assume wrong. Our company was founded on the dirtbag adventurer spirit, so we know that outdoor gear needs to be durable and affordable. With all of our premium sunglasses coming in under $100, they're accessible to all kinds of outdoorsy folks, from vanlifers to couch-surfing world travelers.
What makes sunglasses premium?
Sunski premium sunglasses bring together elevated design and materials. Incorporating ultralight and durable TR90, electroplated steel frames and high quality CR-39 polarized lenses, these shades pay homage to some of the most classic premium sunglass silhouettes. Our premium sunglasses maintain the Sunski values and vibes with high-class craftsmanship and superior sustainable materials.
What materials are used for premium sunglass frames?
Our premium sunglasses take our high-quality design and combine it with high-class materials. TR90 and electroplated frames makes for a clean aesthetic without sacrificing the lightweight feel. CR-39 polarized lenses to elevate optics while maintaining polarization and UV protection.
What are the best polarized sunglasses?
Sunski premium sunglasses collection features elevated design and materials. The collection is made up of three premium styles:
Astra. Our classic Top Gun-inspired aviator frames made modern, the Astra makes its mark on our premium sunglasses collection with balanced and precise proportions.
Bernina. Architectural, timeless and artful, the Bernina celebrates our passion for innovative design as our original style of premium sunglasses.
Baia. Retro, round frame with metal etchings reflects our attention to detail when designing sunglasses.
What are the best premium sunglasses lenses?
Premium sunglasses deserve premium lenses. Sunski CR-39 lenses are featured in all our premium sunglasses. CR-39 lenses provide superior optics and high scratch resistance. Combining that with our T90 and electroplated frames and locktight stainless steel screws, our premium sunglasses will have you feeling cool as a cucumber.