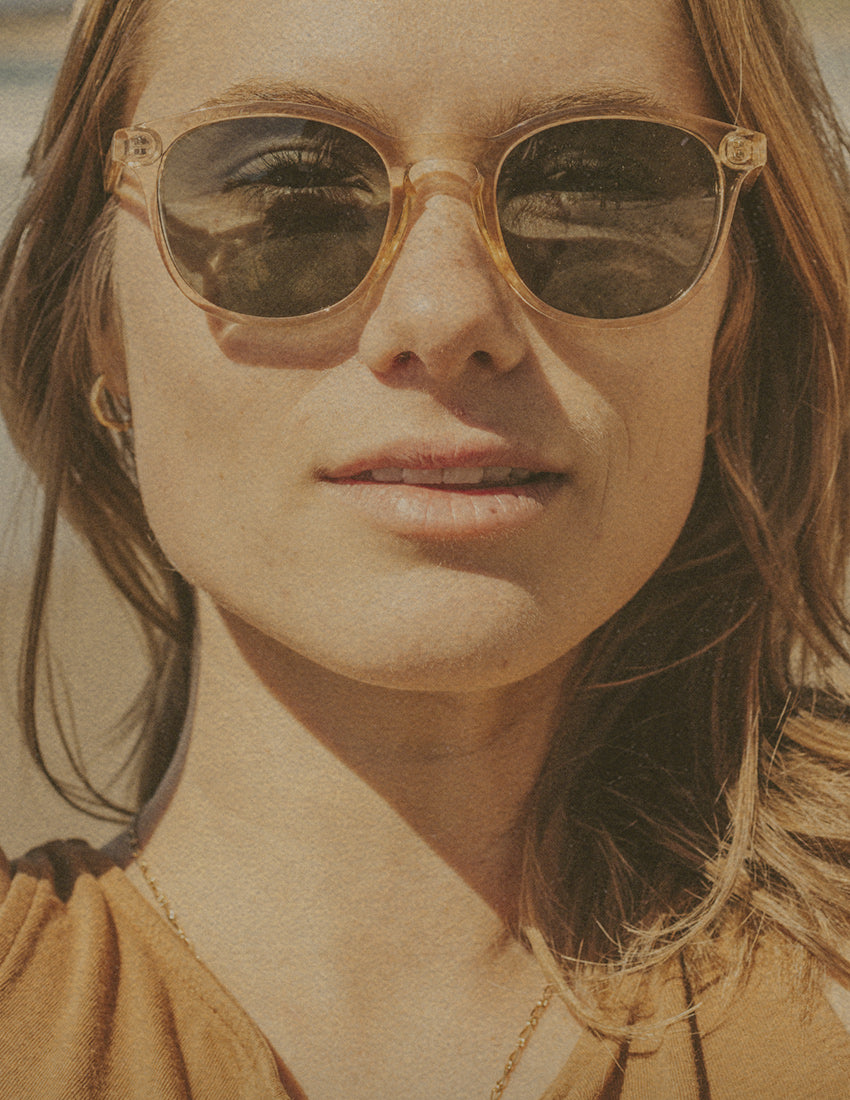 Yuba
The Yuba is a state of mind that reminds us of weekend adventures in the sun.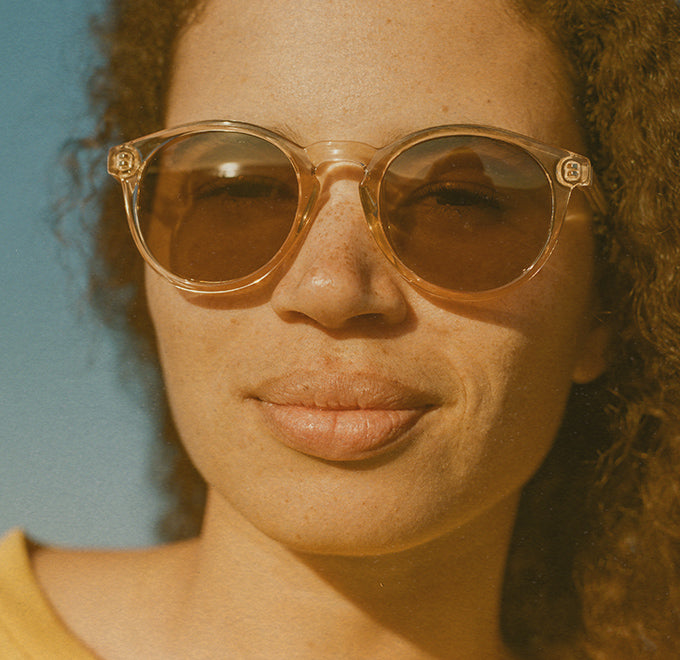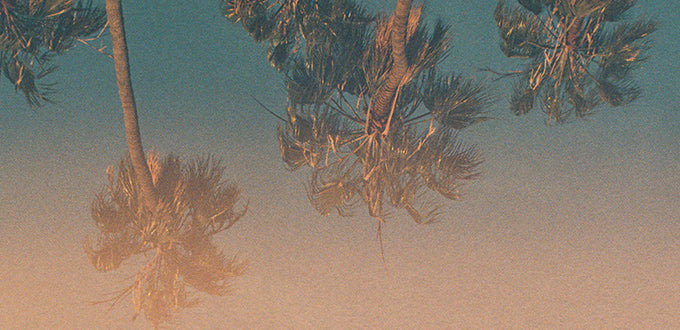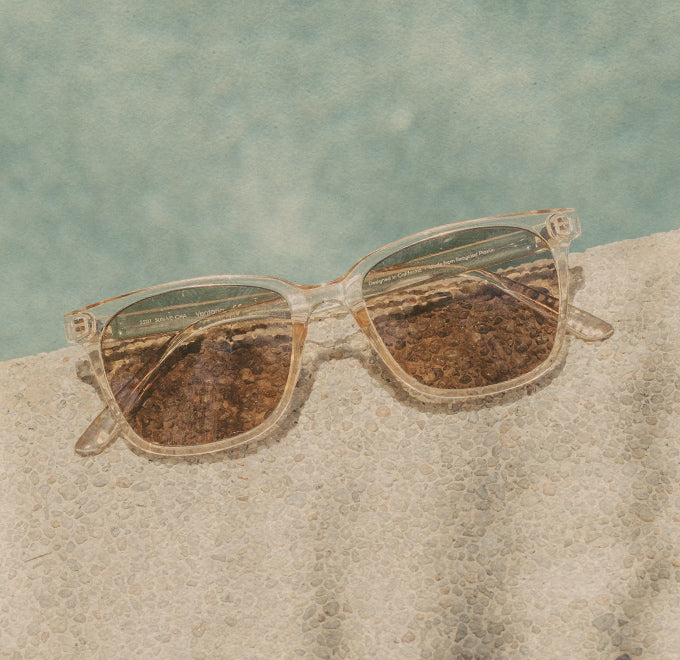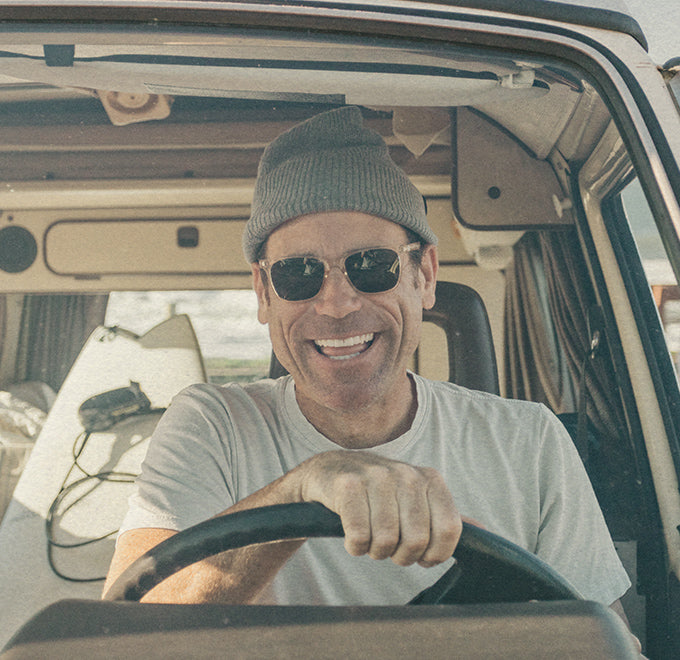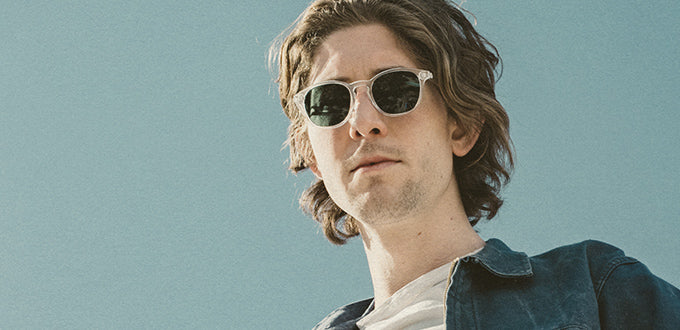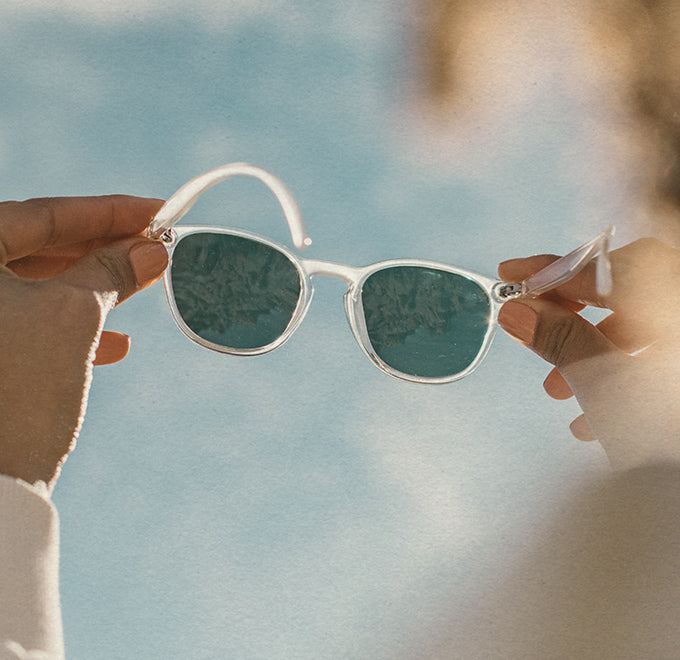 SUNSKI PROMISE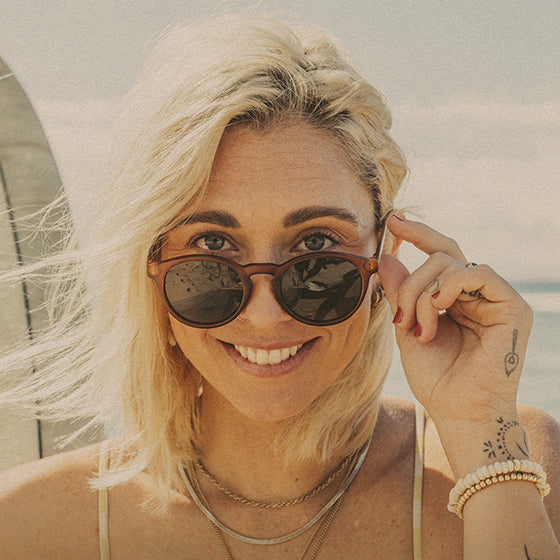 Sustainable Frames
Sunski frames are made from SuperLight, our very own recycled plastic resin saved from a US landfill. Flexible, comfortable and easy on the planet.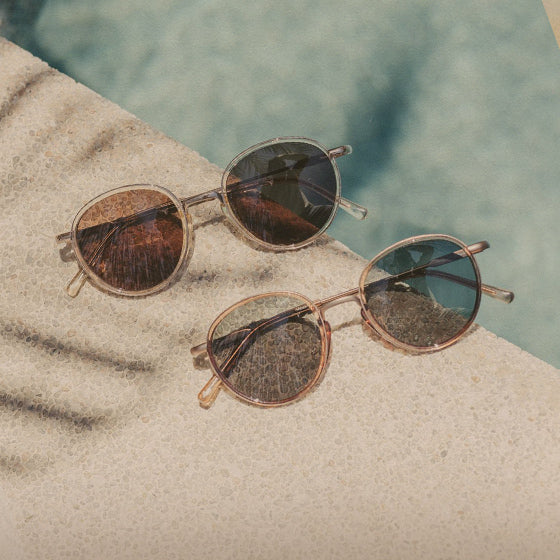 Polarized Lenses
Whether on the mountain or the water, our polarized lenses help reduce glare and protect your eyes from the sun. Every pair of Sunskis comes with polarized lenses that offer 100% UV protection.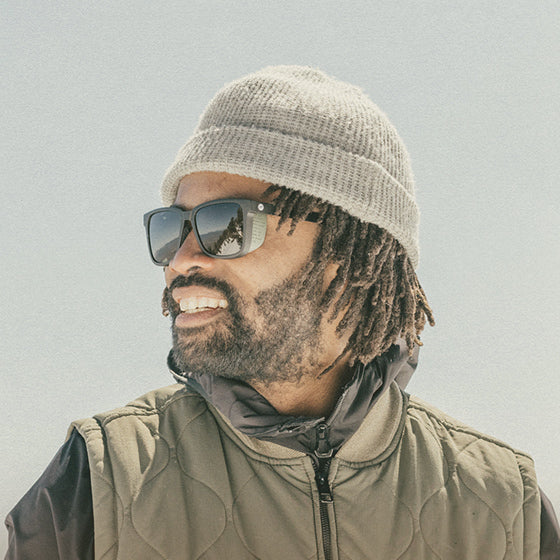 Lifetime Warranty
We proudly stand behind every pair of sunglasses we make. All Sunski frames are covered by our lifetime warranty. Best story on how they broke gets extra brownie points.
Clear frame sunglasses
Clear frame sunglasses may be trendy, but there's a lot more depth and longevity to the fashion statement they make than a passing fad. Whether your sense of style is more cult classic—like Kip from Napoleon Dynamite—or the laid back cool of Jeff Goldblum—polarized clear frame glasses are timeless and stylish, classic and current. Transparent sunglasses may be a throwback sunglasses style making a comeback, but you don't have to be trendy to enjoy their perks, either.
You can't clash with clear glasses. They match every outfit, so you never need to swap them out (unless you want to, of course) or worry about your sunglasses clashing with your brand new fuchsia puffer jacket. The horror! Since you never really need to change them, clear frame sunglasses are an economical choice for those on the hunt for one good pair of clear glasses to wear forever. And we do mean forever—all of our sunglasses come with a lifetime warranty!
Even if you don't care about matching, the versatility of these transparent sunglasses is a *clear* benefit (see what we did there?) as well as their ability to turn heads, especially when paired with that vintage neon bodysuit you scored from the thrift shop.
With half a dozen polarized clear frame sunglasses to choose from, you can have your pick of the litter when it comes to choosing what works for your face shape and primary purpose. Whether it's hiking, skiing, beaching or driving with the top down—we've got transparent sunglasses that don't sacrifice looks for the sake of performance. Our clear glasses happen to look pretty good, too!
We know it's hard to believe, but you can have your cake and look good while eating it. Whether you're in the search for sunglasses for big heads or small heads, there is a pair of clear sunglasses for you. Stand out in more ways than one when you rock a pair of our clear frame sunglasses, which are all polarized, and made to last from 100% recycled plastic.
Clear frame sunglasses for women
When it comes to transparent sunglasses, we've got something for every crayon in the box. If you're looking for fresh, stylish shades that are indicative of the clear frame sunglasses trend, try the Yuba. Or maybe you're keen to skirt the sidelines of the trend, and looking for something that a modern-day Hanni Wenzel might wear? Give the Dipsea in the subtly tinted Champagne Ocean color a try.
If you fancy hitting the slopes—or just taking the chairlift up and sipping a hot cocoa in the lodge (no judgment)—you might want to check out our glacier sunglasses collection, a mix of vintage fashion and alpine attitude. Protect those peepers! The combination of reflective snow and high altitude can be tough on your eyes. But never fear, these stylish transparent sunglasses are equipped with removable sun shields, so you won't be squinting at the slopes. If those don't suit your fancy, and you're looking for medium to large clear frame glasses with maximum protection for those sunny summits, then check out the Treeline. Still on the hunt? Check out our full collection of the best polarized sunglasses for women.
Unisex clear frame sunglasses
Radical dudes can totally rock the Treeline on the slopes, too. And to all of you power couples, don't be afraid of matching clear glasses. When you've got confidence, stylish shades and some crushing to do, why not turn a few heads?
For small to medium male and female faces, our ever-lovable Dipsea (part of our round frame sunglasses collection) in frosted sky is a great way to riff on the transparent sunglasses trend while you hike, bike or just enjoy the great outdoors. For those who prefer a more retro sunglasses look, you can't beat the Andiamo. With a square shape and steel rims, these stylish clear frame sunglasses are sure to make an elevated statement.
So if you're on the hunt for some clear frame sunglasses, look no further! Whether you want a pair of clear sunglasses that epitomizes the trend, or you want to skirt the sidelines with sunglasses like Dipsea or Yuba it's all groovy. Possibly even more groovy is that they ship without any plastic packaging and go towards a legendary cause—1% for the Planet. Not only that, but in 2020 we'll be fully carbon neutral. Yeah, baby!
If you can't quite bring yourself to jump on the transparent sunglasses bandwagon, that's all good. Check out the Headlands, our take on classic wayfarer sunglasses. Or grab a pair of timeless half frame sunglasses. And remember, if you order two or more pairs, they ship free!
What do you call transparent sunglasses?
Transparent sunglasses can also be referred to as clear sunglasses or crystal glasses. The main attribute to them is that the frame is transparent. Clear frame sunglasses can have no color or a slight tint, like the Avila Clear Tortoise Fade, or the Makani Honey Ocean.
Are clear framed sunglasses in style?
Yes, yes, and yes. Clear framed sunglasses have been a major trend for the last couple years! Why, you ask? Clear sunglasses are a timeless classic. They put a modern spin on an otherwise classic fashion statement. Because transparent or clear sunglasses can have no color, like the Yuba Clear Forest, or a tint of some sort, like Dipsea Champagne Brown, there are clear sunglasses for everyone.
Who wears clear sunglasses?
Anyone and everyone! The great thing about clear sunglasses is their versatility. Whether you use them for hiking or to add a little retro vibe to your ensemble, they provide. The subtlety of the transparent color while still adding some spice. From business casual in the office to the trails to the beach, it's a clear decision. Clear frame sunglasses are the way to go.