Wayfarer Sunglasses
From mid century to modern day, the iconic polarized wayfarer sunglasses never go out of style.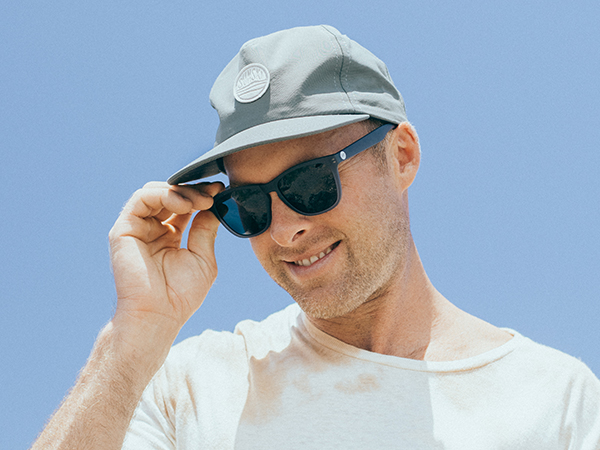 Clarity & Protection
Polarized Lenses
Give your peepers the protection they deserve. Our wayfarer sunglasses reduce glare and protect your eyes from the sun. We use quality lenses made from durable triacetate cellulose with a scratch resistant coating and 100% UV protection.
Design & Materials
A Sustainable Classic
A good pair of wayfarer sunglasses is vital to a great collection of shades. The must have versatile style can go with any look. Using sustainable materials and a rigorous design process, our wayfarer sunglasses can be thrown on for a bike ride or paired with your Sunday best.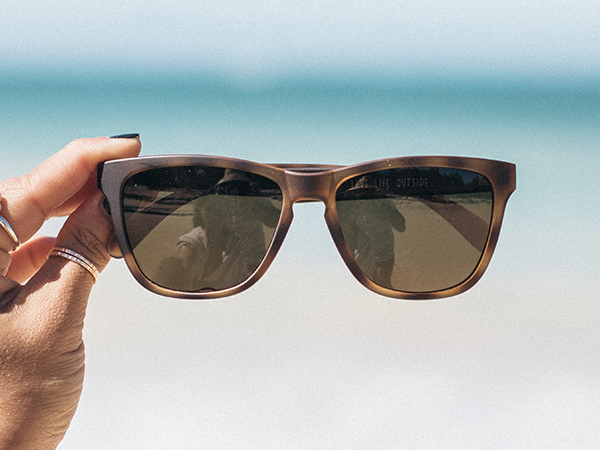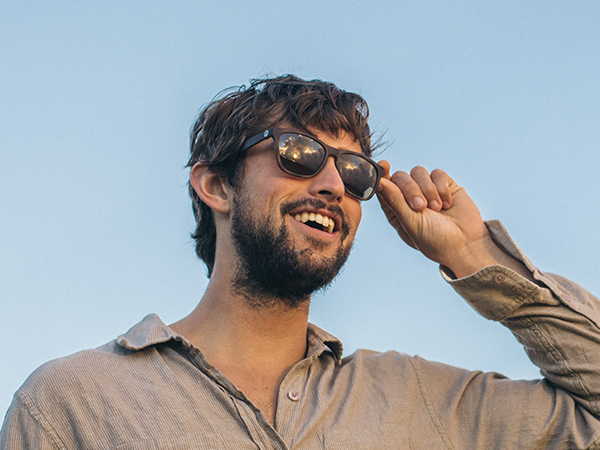 Built to Last
Forever Warranty
Being confident in your purchase of wayfarer sunglasses is our priority. With lifetime warranty and durable construction, our wayfarer style sunglasses are built to withstand anything life throws your way.
Behind the iconic wayfarer sunglasses look
Unless you've been living under a large rock, in a cave, or are a vampire, chances are you're familiar with these iconic sunglasses. Actually, we take it back about the vampires. They (along with Corey Hart) totally wear their wayfarers—ahem—sunglasses, at night.
Wayfarer are a critical chapter in the history book of sunglasses, period. But they're also a significant pit-stop when it comes to pop culture. Originally developed by Ray-Ban in the 1950s, it took about a couple of decades (and a lot of money spent on product placement) for the wayfarer sunglasses to really gain momentum. But when it started to snowball, these bad boys could be seen all over the silver screen.
From The Blues Brothers to The Breakfast Club; Risky Business to Reservoir Dogs and beyond—wayfarers were definitely the primo fashion statement of the 80s and early 90s.
Wayfarer sunglasses
It's safe to say wayfarer sunglasses have enjoyed more screen time than almost any other style of sunglasses, and for good reason. Their trapezoidal shape looks good on just about anyone but especially flatters oval and round face shapes.
Somehow wayfarer sunglasses have managed to be seen as professional, counter-culture, stylish and rebellious. The sunglasses of choice for both Bob Dylan and JFK, beatniks and presidents. Worn with ripped jeans, polka dots, and oversized suit coats, the wayfarer has long been the epitome of "cool."
What we're trying to say is, wayfarer sunglasses are the ultimate "you do you" sunglasses. What makes them totally unique is that it's the person wearing them that defines how they look, and how they're interpreted. So be who you are, and let the sunglasses do the rest!
Polarized wayfarer sunglasses
While the original wayfarer sunglasses were worn by musicians, actors, artists, and presidents - the focus wasn't so much on function as it was on fashion. But though they may have graced famous faces, sadly the wayfarer never experienced its full potential…until now!
Here at Sunski, we've taken the iconic wayfarer shape and made it truly functional, so they can be your go-to shades for snow, sand, waves, or just cloud-gazing. Why sacrifice function for fashion when you don't have to?
All of Sunski's sunglasses, including our entire line of women's and men's wayfarer sunglasses, are polarized to reduce glare, enhance performance and give you 100% UV protection. They are also super lightweight, made entirely from recycled plastic, and they've got a lifetime warranty.
And if you break, scratch or lose a lens - those are replaceable too! With almost a half dozen styles to choose from, including clear frame sunglasses and tortoise shell sunglasses, and a dozen different lens colors, you'll definitely be able to find your perfect version of the iconic wayfarer.
Unisex polarized wayfarer sunglasses
If JFK and Marilyn Monroe are anything to go by, wayfarers just might be the ultimate unisex glasses shape. The wayfarer sunglasses of the 80s were matte black, and if you want to harken back to that fabulous decade of permed hair, shoulder pads and power suits, well, we don't blame you!
Our Headland sunglasses are the quintessential wayfarer, optimized to be better for the environment, lighter weight, and with five different shades of polarized lenses to choose from. So go ahead and wear that thrift store power suit spring skiing this year, and complete the look with these sunnies.
With a lifetime warranty and replaceable lenses, all of our shades are reliable sidekicks for your outdoor escapades. That said, if you're planning some slightly more sporty shenanigans, you might want to grab a pair of Seacliffs, a more minimalist take on the classic wayfarer sunglasses shape.
Prefer something a little more stylish and well-suited to long walks on the beach, then the Andiamos might just be right up your alley. Part of our Premium Collection, these sunglasses are pretty much guaranteed to turn heads.
It's hard to go wrong when gifting a pair of wayfarers to a friend, family member or significant other. In fact, wayfarers just might be our most gifted sunglasses shape! And we'll sweeten the deal—two pairs of shades ship for free.