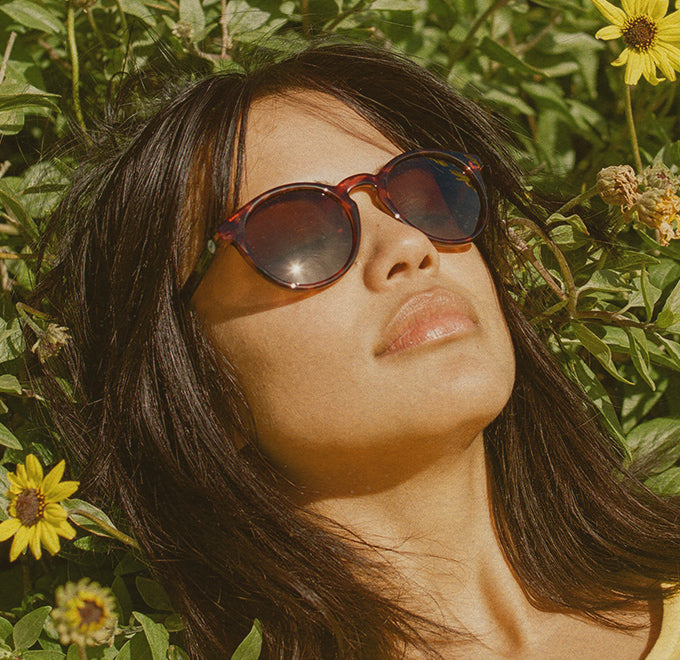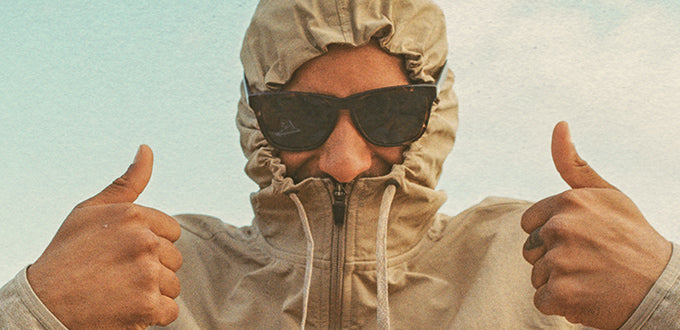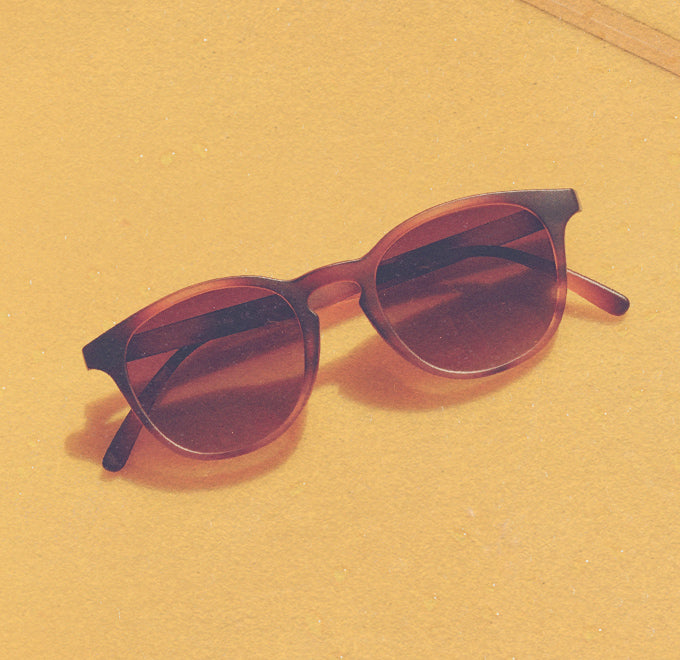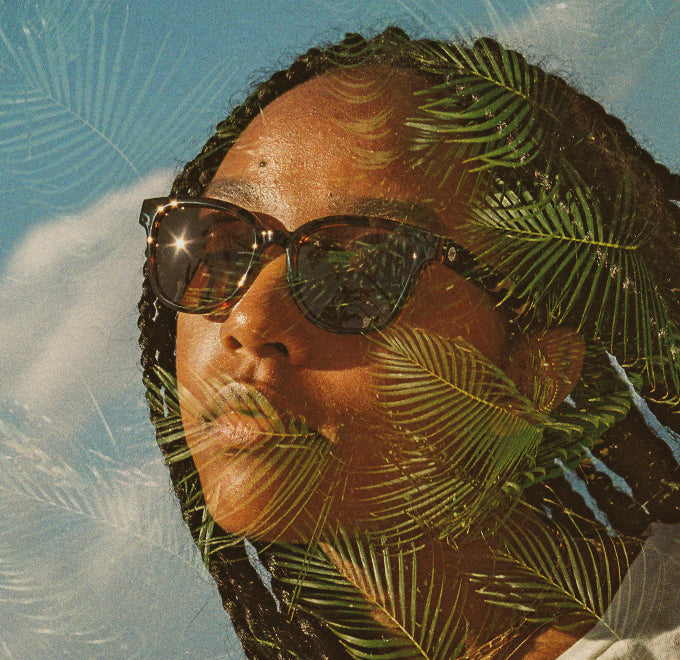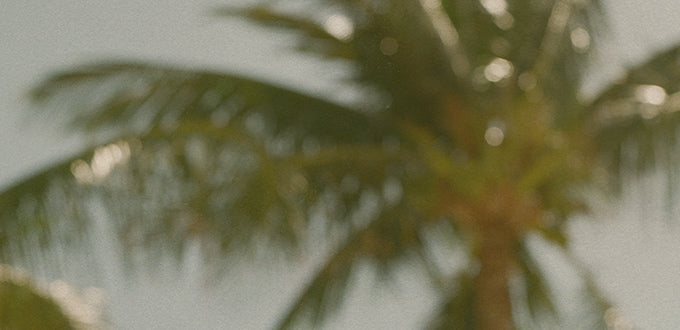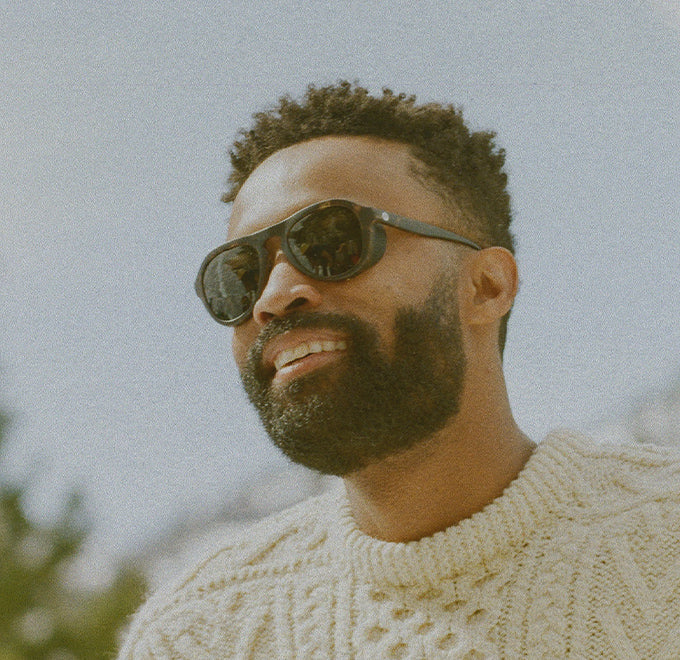 SUNSKI PROMISE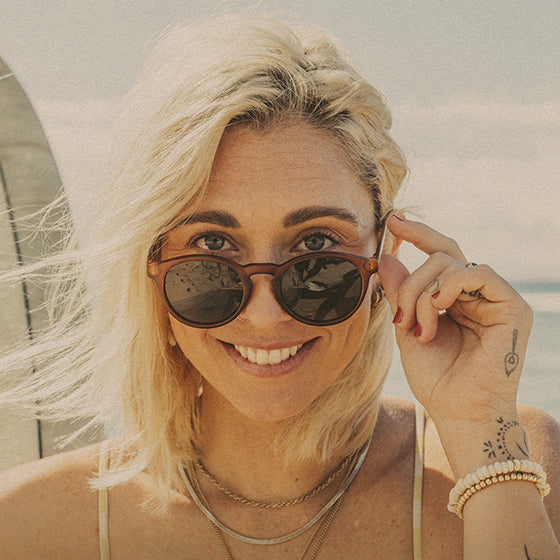 Sustainable Frames
Sunski frames are made from SuperLight, our very own recycled plastic resin saved from a US landfill. Flexible, comfortable and easy on the planet.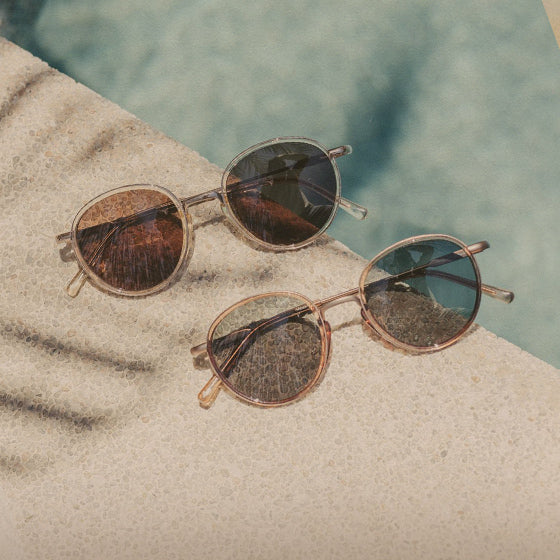 Polarized Lenses
Whether on the mountain or the water, our polarized lenses help reduce glare and protect your eyes from the sun. Every pair of Sunskis comes with polarized lenses that offer 100% UV protection.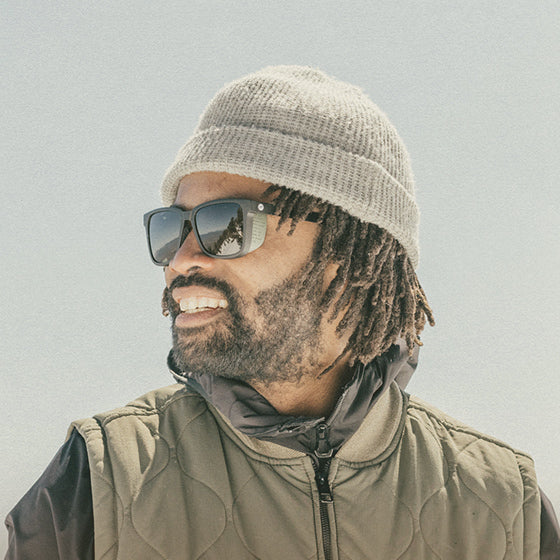 Lifetime Warranty
We proudly stand behind every pair of sunglasses we make. All Sunski frames are covered by our lifetime warranty. Best story on how they broke gets extra brownie points.
A brief history of tortoise shell sunglasses
Tortoise Shell Sunglasses are a fashion statement that is nearly 100 years old. That puts these speckled sunnies right up there with band-aids, the jungle gym, and Baby Ruth candy bars. Eye-popping, right?
Specifically, this vintage look has been making the rounds since the 1920s, when they burst on the scene along with flappers, lipstick and jazz music. If you're wondering about their origins, when they were first introduced they were made with real tortoise shell—hence the pattern, and the name.
It wasn't long before environmentalists caught wind of this and by the 1970s using real tortoise shell for glasses and sunglasses was banned. In its place, manufacturers began to experiment with custom acetate that mimics the looks of true tortoiseshell.
With nature as inspiration and a much sturdier material to mold, tortoise shell sunglasses continued their rise to fame and glory.
Tortoise shell sunglasses
From an infamous, saucy past to the present day, tortoise shell sunglasses have been roaring since the 20s, straight into 2020 and beyond.
Defined by their mottled appearance, with flecks of warm, honey-colored tones, today tortoise shell sunglasses come in a variety of colors and styles. With patterns as unique as the snowflakes under your skis, tortoise shell sunglasses are as classic as Bob Beattie and as counterculture as Johnny Depp.
Just getting acquainted with tortoise shell? Check out our vintage-inspired, bestselling Dipsea frame, which looks great on men and women and comes in no fewer than four different lens colors: ocean, aqua, emerald and amber.
And in case you feel vaguely traumatized by the crimes of fashion's past, you'll be happy to know that our all of our glasses are made from recycled plastic, ship without any plastic packaging and go towards a heroic cause—your purchase supports coastal conservation through Save the Waves, Sunski's 1% for the Planet partner.
In 2020, when these patterned sunglasses officially celebrate their 100th birthday—Sunski will be fully carbon neutral. How's that for some good environmental vibes?
Polarized tortoise shell sunglasses
If you're heading out into the snow, hitting some waves or just hanging at the beach, you'll want to make sure that your sunglasses are polarized. Why? Polarized lenses block glare from the light reflecting off the water or snow, protecting your eyes and making it easier to see clearly.
Future you will be thankful when those squint lines don't appear right above your smile lines. No reason to stop smiling—but reason enough to stop squinting! Not only are all Sunski's glasses polarized, but a lot of them, included the Dipsea, come in different colors so you can pick your pleasure.
Men's polarized tortoise shell sunglasses
With no fewer than eleven different styles of polarized, tortoise shell sunglasses that look great on dudes, you'll have no trouble finding a pair that suits your unique style. Named after the mighty Yuba river in the Northern Sierras, the Yuba comes in two different shades of tortoise shell, is super comfortable, light-weight, and one of our best sellers for good reason.
When you look in the mirror, do you see a young Kennedy? Of course you do, you handsome devil. Well then, opt for the Madrona, a slightly more "presidential" glasses shape but no less fun and functional. After all, JFK routinely wore his shades sailing on the high seas. Want to take your sunnies to the slopes? No problem, check out the Treeline. If you're going more for the John Lennon look, poke around some of our round frame sunglasses.
Tortoise shell sunglasses for women
Now ladies, the flappers of the 1920s were largely considered the first generation of independent American women. Known for their dynamic personalities, "outrageous" and "dangerous" lifestyles, these women were kicking butt, sequins and all.
So embrace your inner flapper and the history of these vintage sunnies and get out there and live your most outrageous life. Grab the Makani in blonde tortoise if you're looking for something totally on-trend. Adding a pop of color to the classic pattern is a great choice for ladies who want to stand out.
If you'd rather embrace your inner flower child, that's cool too! With their round frames and various color options, the Dipsea is funky, unfussy, and perfect for those wanting a little bit of extra flair. If you've got more of an oval face shape and prefer a classic, sporty look, go for the Madrona.
And if patterned sunglasses aren't your thing, check out our clear frame sunglasses, or you can't go wrong with a pair of matte black sunglasses.
Are tortoise sunglasses in style?
Most fashion experts agree that tortoise shell sunglasses will never go out of style. The tortoise sunglasses design pairs warm colors with an eye-catching texture, giving it a timeless feel and look. Dress your tortoise shell sunglasses up for a night out, or dress them down for a quick errand. Either way, if you're looking for a classic style that stands the test of time, look no further than our tortoise shell sunglasses collection.
What color is tortoise sunglasses?
All of our tortoise shell sunglasses are hand painted and carefully designed by the Sunski team. Most of our tortoise sunglasses have warm brown and amber shades, a perfect combo that pairs well with any ensemble. If you're feeling bolder, look no further than our Makani Blonde Tortoise sunglasses, which feature golden and yellow accents that are sure to brighten any outfit.
Can men wear tortoise shell sunglasses?
I think the better question is, why aren't all men wearing tortoise shell sunglasses?! Tortoise sunglasses flatter both genders' faces; less pronounced than black frames, but a bigger statement than clear frames. Some of our best selling men's products can be found in our tortoise shell sunglasses collection, such as the Treeline and Madrona.