Tera
The Tera is our newest Alpine icon. Sun-blocking side shields provide glare protection, while the vintage round silhouette brings sophistication for all-day adventures under the sun.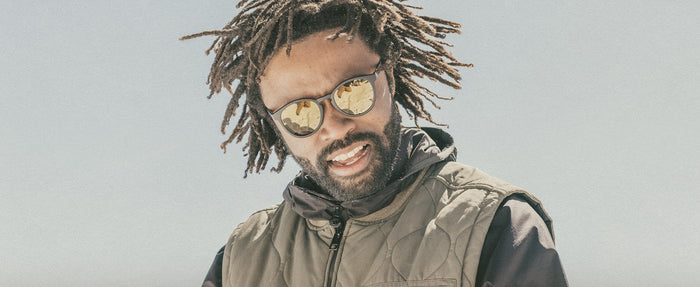 Treeline
The award-winning Treeline is the godfather of the Sunski Alpine collection. This iconic silhouette pioneered our removable sunshield system and will get you out and back in style.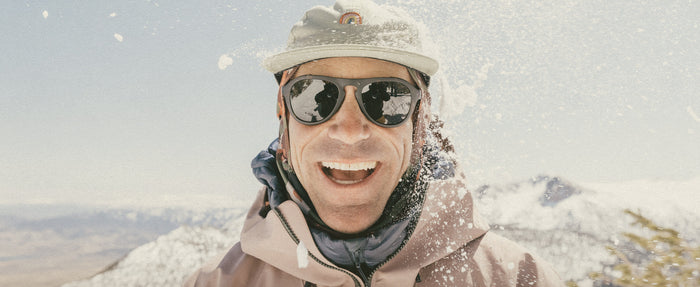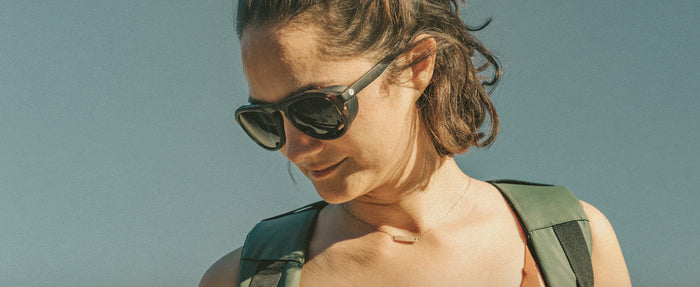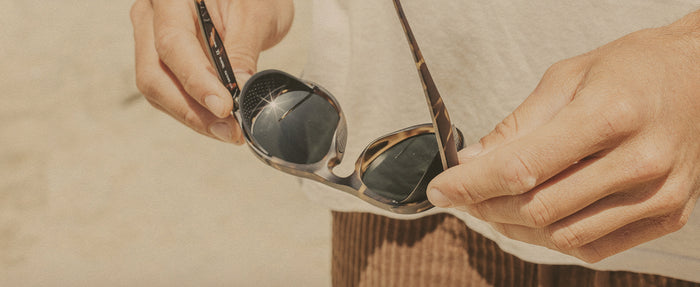 Couloir
The Couloir features an oversized rectangular profile and is perfect for chargers that need a larger silhouette and maximum glare protection.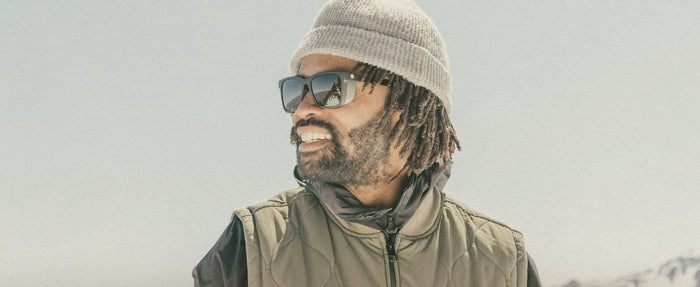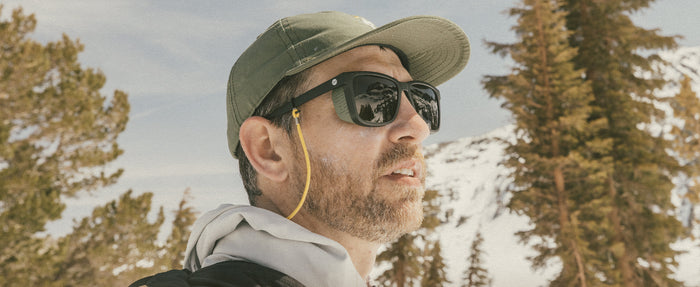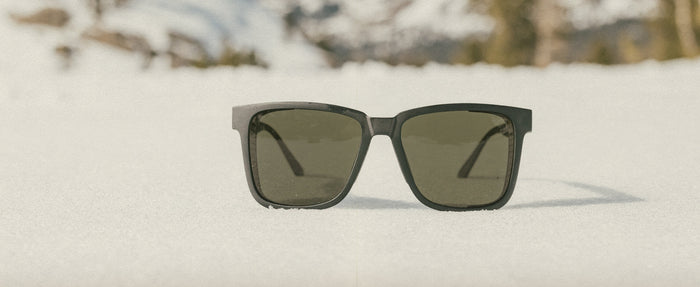 Sun Shields
Wanna turn up your trail style to 11? Look no further than on our bonus sunshields for some nature-inspired color pops. Just make sure to choose the right product to match your silhouette.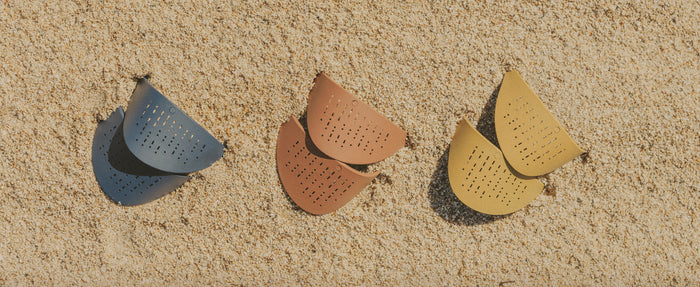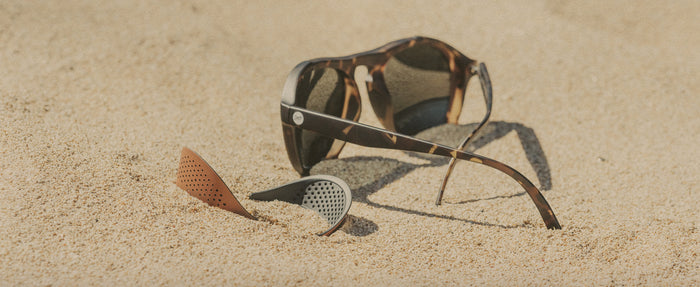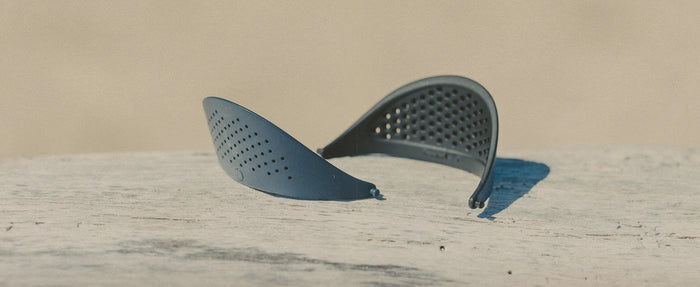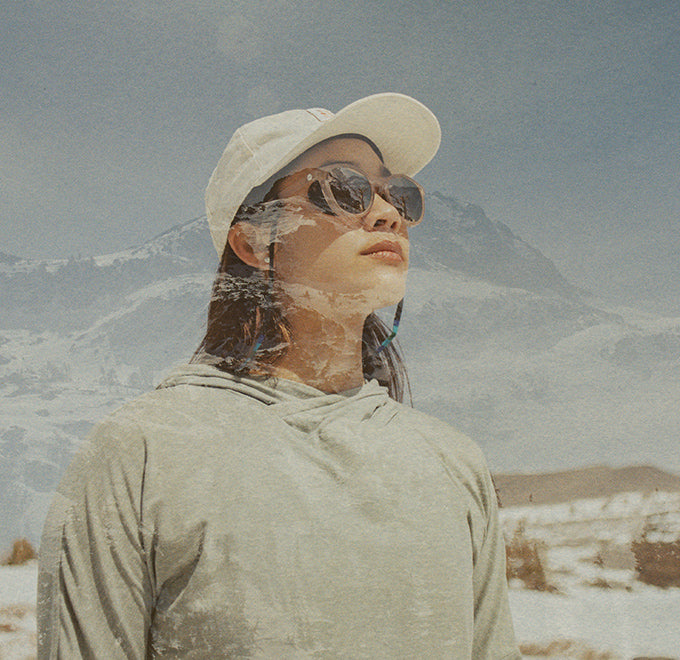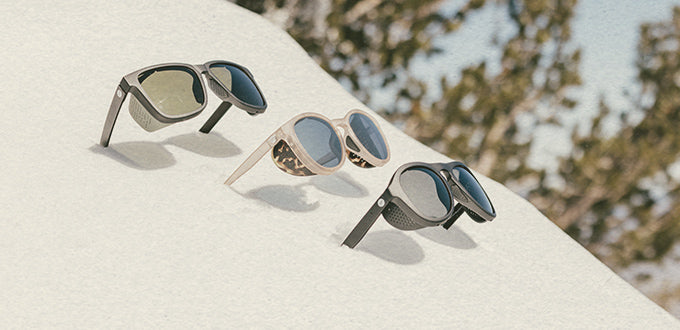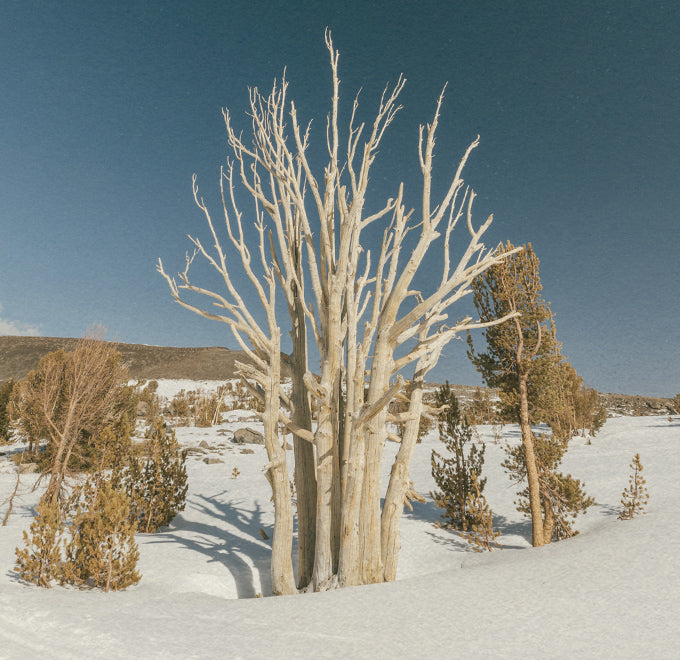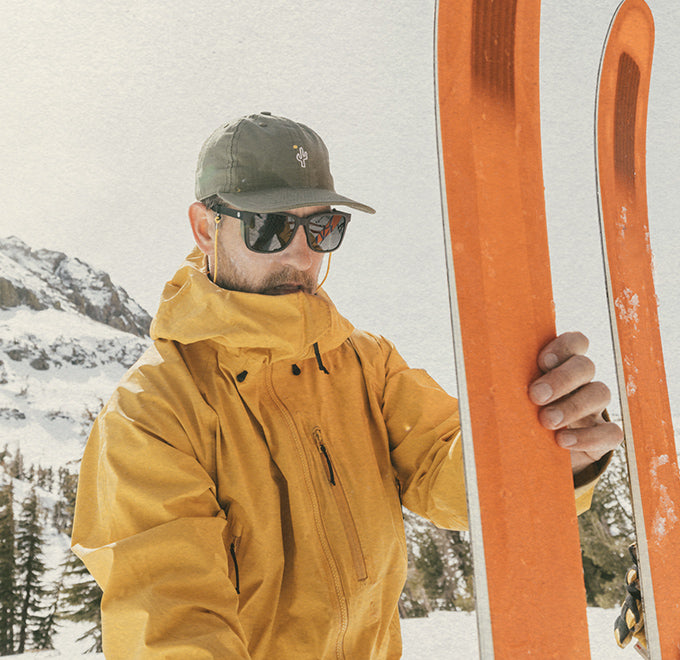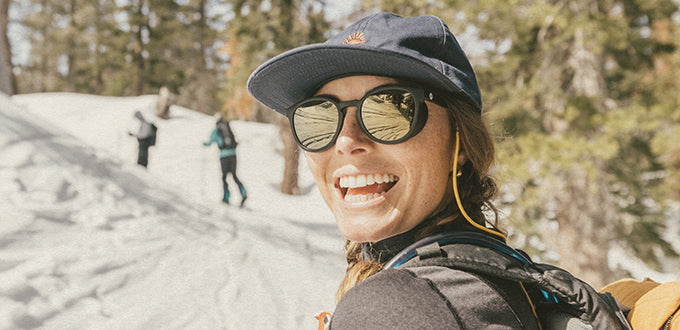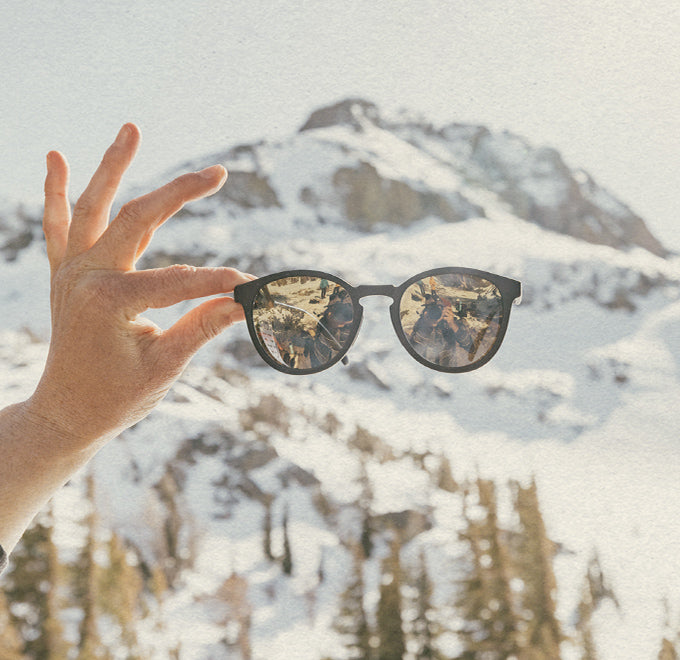 GEAR FOR TYPE-1 FUN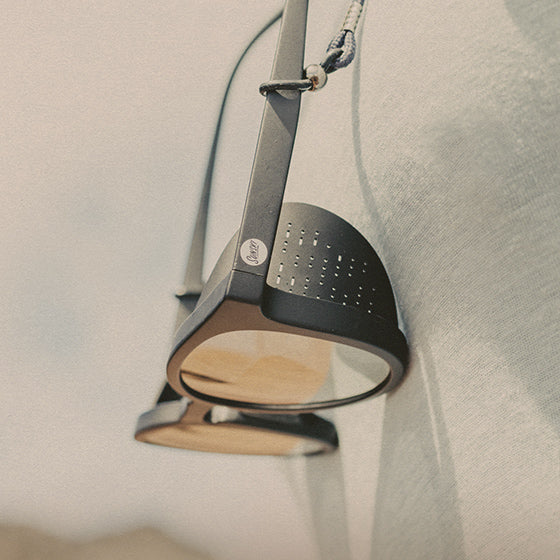 Sun Shields
Our glacier sunglasses feature side shields for protection against extra glare. We want you to adventure safely and worry free, so throw on your favorite pair and get out there.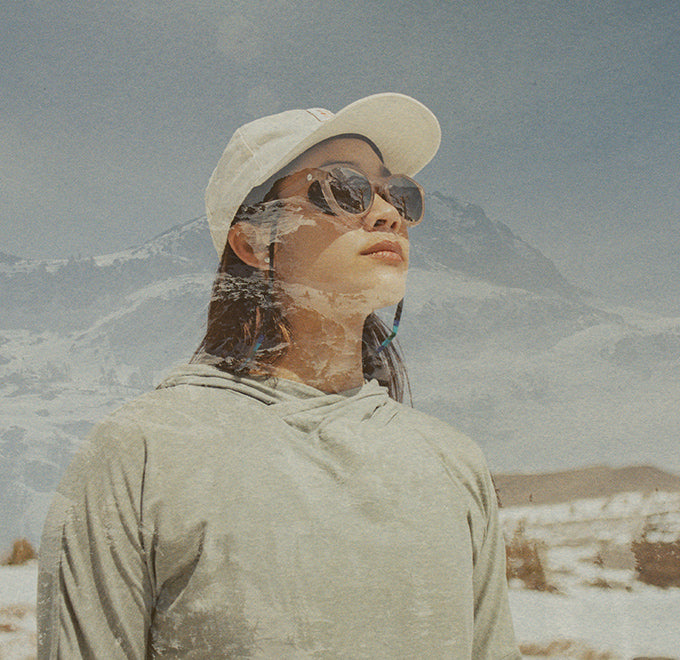 Polarized Lenses
Whether on the mountain or the water, our polarized lenses help reduce glare and protect your eyes from the sun. We use quality lenses made from durable triacetate cellulose with a scratch resistant coating and 100% UV protection.
Lifetime Warranty
From the slopes to the sand we want you to be confident in your purchase. With lifetime warranty and durable construction, our polarized mountaineering sunglasses are ready for life's great adventures.
A brief history of snow and glacier sunglasses
As long as human beings have been compelled to climb higher and higher rocks, they have required specialized equipment to support them in their snowy endeavors. When it comes to protective eyewear for mountaineering, the year was 1888 and the French eyewear designer Jules Baud (founder of Julbo) was the man for the job.
19th-century French climbers were after a pair of mountaineering sunglasses that would protect the front of their eyes in the extremely bright and reflective conditions, could prevent glare from entering through the sides of the glasses, and wouldn't fall off their faces while climbing. And presto, true mountaineering sunglasses were born, well over one hundred years ago now. How's that for old school cool?!
Fast forward to present day and there are still only a handful of companies making high-quality polarized glacier sunglasses with side shields that are up to the task of handling these demanding conditions. When you're dealing with bright, reflective environments, dark sunglasses are the answer.
Why glacier glasses?
When you're in pursuit of summits, there are a whole lot of extra logistics to contend with. You certainly don't want to be worrying about heavy, bulky sunglasses falling off your face at altitude. Our frames are made from superlight recycled plastic and are designed to be stronger, lighter and more comfortable than anything else on the market.
Real talk here. If Mary Poppins was actually flying a kite up into the atmosphere, she would've been squinting pretty hard and probably wondering why she didn't bring a pair of dark sunglasses with low VLT (visible light transmission) rating for her and the kiddos. While most sports sunglasses allow for between 60% and 30% VLT, our glacier sunglasses with side shields are all Category 3, with a 14% VLT rating, or below.
Then there's the sweat factor to contend with. Sweat may be sexy, but not so much when it's clouding your vision on a sick ascent or descent. Ventilation is key, which is why our side shields are perforated to prevent fogging and enhance peripheral vision.
The best part? Our sunglasses with side shields cost significantly less than other brands of glacier glasses, come with a lifetime warranty, and part of every purchase goes towards our commitment to 1% For the Planet. So you can safely summit, and help protect the ground beneath your hiking boots.
Polarized Glacier Sunglasses with Side Shields
You know what they say, ski too close to the sun, and you're going to get...glared at. By the sun. But not in a mean way. Not only are the sun's rays more intense at altitude, but the light coming off the sun bounces off the snow and (potentially) straight up into your eyeballs.
Glare makes it difficult to see, which is especially troublesome when you're moving at speed. Glare also forces you to squint in an attempt to see more clearly, and while smile lines are tolerable, squinting wrinkles are totally avoidable.
All of Sunski's sunglasses, including all of our glacier glasses are polarized and block 100% UV rays. So if you're strapping on your spikes and heading "up where the air is clear," checking off another 14,000 footer from your bucket list, or just searching for some backcountry glory, take a pair of Sunskis with you.
Women's & men's polarized glacier glasses
Honestly, all our glacier glasses look equally awesome on gals as they do on guys. The shades in this collection are clear frame sunglasses (this season's style of choice) or tortoise shell sunglasses, and they all come equipped with removable sun shields to protect your eyes from light sneaking in the sides.
If you're after extreme coverage and sun protection and dig the classic aviator look (with a dash of old school glacier goggle), then the Treeline might be the perfect pair of shades for your mountain pursuits. Even better, these super dark sunglasses get down to a 9% VLT rating. And don't mistake these glacier sunglasses with side shields as only suitable for hardcore rugged mountain types—if Princess Diana could rock aviators skiing in the 80s then you got this!
While we probably wouldn't recommend them for summiting Everest, any of the shades from our polarized glacier glasses are the perfect choice for nearly any other high elevation adventure.
And if you don't quite need this level alpine intensity, we get it! Check out our polarized sport sunglasses for more great hiking sunglasses, perfect for lower altitude adventures.
What is the point of glacier glasses?
Glacier glasses are designed to protect your eyes by reducing glare. When the sun reflects off snow or water, it creates more intense light that can damage your eyes. Sunski glacier glasses include removable side shields that block sunlight and glare from getting in through the side of your shades.
Do glacier glasses need side shields?
Sunski polarized glacier glasses are all equipped with magnetic removable side shields. The side shields are there to give you that extra layer of protection. With all the extra glare that comes with getting out and adventuring brighter heights, glacier sunglasses with side shields will give your eyes the little break they deserve.
What are the best glacier glasses?
Sunski's Alpine collection features three styles of glacier sunglasses with side shields:
Should glacier glasses be polarized?
Adding polarization to glacier glasses can help reduce glare even more and further help with light sensitivity. Luckily, all Sunski shades are polarized. Your peepers will thank you on that mountain for having polarized glacier glasses.
How do glacier glasses differ from regular sunglasses?
Everyday sunglasses are great for the everyday sunshine. However, wear them on a snow-covered mountain, and that everyday sunshine will reflect off the snow and hit you from all angles. Enter glacier glasses. Built to protect your peepers from all angles, glacier glasses are better equipped to take on that extra glare.