Circle & Round Sunglasses
Complete your classic look with a fresh pair of round polarized sunglasses for women and men.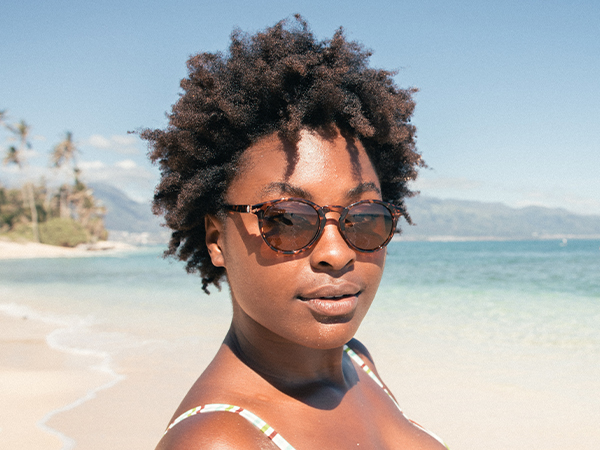 Clarity & Protection
Polarized Lenses
Your eyes deserve a break. Our round sunglasses reduce glare and protect your eyes from the sun. We use quality lenses made from durable triacetate cellulose with a scratch resistant coating and 100% UV protection.
Design & Materials
Recycled Round
Our round sunglasses definitely won't leave you looking like a square. Using sustainable materials and a rigorous design process, this collection was created to maintain the retro vibes of round sunglasses with a fresh, current look.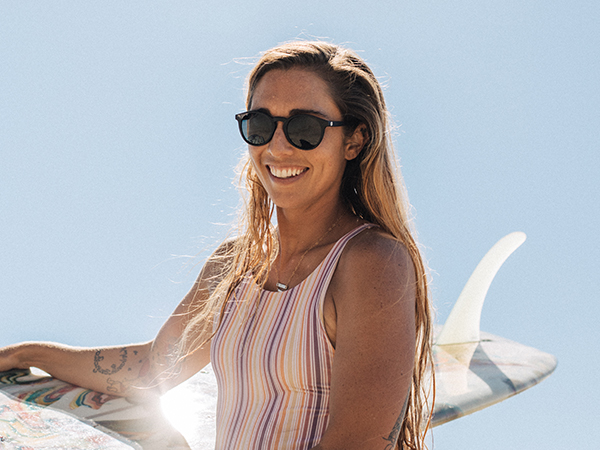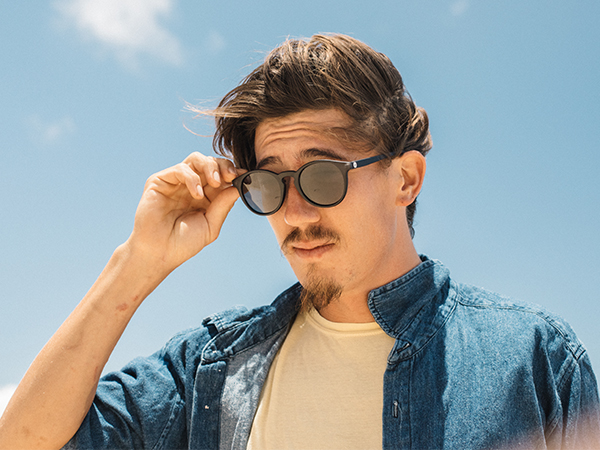 Built to Last
Forever Warranty
It's not just the style of our round sunglasses that can weather the test of time. With lifetime warranty and durable construction, you can be confident that your round sunglasses will be your forever favorite accessory.
Round sunglasses for all
You want 'em, we got 'em. While we love a strong John Lennon look, our round sunglasses offer sturdy support and contemporary style to these naturally-shaped lenses. Your retro look doesn't have to be retro, after all. Oh, and our SuperLight frames are built with 100% recycled plastic. Whether you're looking for the premium metal detailing in our Baia, or a way to twin it up with your little one in our Dipsea and Mini Dipsea, we offer over a dozen round polarized sunglasses for a fresh take on this classic design (it's kinda what we're known for). And in case you weren't aware, they ship without any plastic packaging, come with a lifetime warranty, and go towards a legendary cause—1% For the Planet. In 2020, we'll also be fully carbon neutral; so you can look great while looking ahead, and saving some bucks in the process. You were looking for circle sunglasses because you're ahead of the curve, right?
Round sunglasses for women
Frankly, all of our round polarized sunglasses look great on gals. But if you have a particularly small to medium head shape, and could use some additional peripheral protection while driving down Highway 1 or hitting the slopes (psst… we have a collection of polarized glacier sunglasses), take a peek at our Volante. If you head is on the medium to larger size, we still have you covered: the Gondola has removable side shields too. It's bright out there! If you're not sure about your noggin, we have detailed size charts for the meticulous, and a virtual try-on comparison feature for the tech-savvy. Don't forget to ask the family group chat to be sure, though. Either way, these clear frame sunglasses will brighten up your day, face, and outlook.
Besides all of our lenses being polarized for glare and having 100% UV protection, the breadth of styles in our round sunglasses collection mean your preferred frame shape won't be an issue. A classic lightweight half-frame can be found in our Avila for a polished, fashionable look. For those looking for a little more edge, the Olema features a unique double-bridge frame design, reminiscent of clip-ons and the men's style icon himself: James Dean. The vintage style is also just one part of our radical retro sunglasses. We can't help it, we're San Franciscan. ✌️
Well-rounded sunglasses
If you're looking for a tried-and-true unisex shape, but with an on-trend tortoise frame, the Yuba is a medium-coverage, medium-sized frame, that looks great on literally everyone. Our timeless round sunglasses are a bestseller for a good reason and the one you've probably seen on the trails. That price point doesn't hurt either.
Gentleman, we get it. You're as handsome as Adam Levine and need cool, round sunglasses for a more narrow face. That's where our Singlefin round sunglasses comes in: with multiple frame colors, transparency, and lens options, they fit any inclination. But if you really want to catch their eyes, our Makani round sunglasses feature brightly colored frames and mirrored lenses—perfect for making a statement at the festival and checkin' out the other dancers, while showing you're with it and care about good ol' Mother Earth. Nice!

Perhaps you changed your mind about round sunglasses altogether. No problemo. We've got wayfarer sunglasses and polarized aviator sunglasses too. Ain't nothin' wrong with the traditional. Plus, get two pairs of sunglasses and receive free shipping. We know choices are hard.