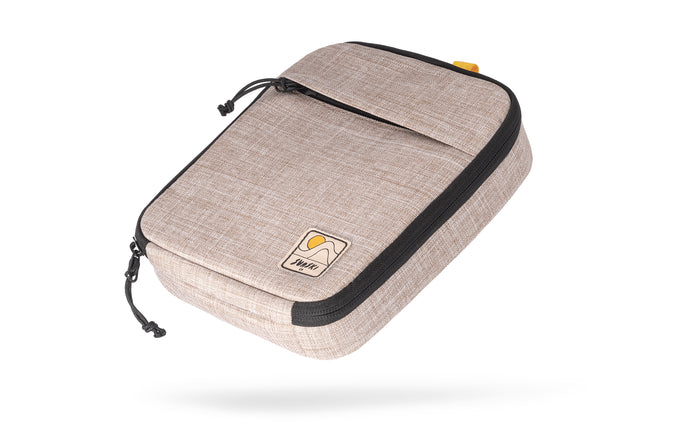 Travel has always been a part of the Sunski story ever since a surf trip to Australia inspired our crowdfunding launch way back in 2012. These days, we find ourselves in need of multiple pairs of Sunskis every time we're off on a trip. Our sustainably made travel case safely holds three pairs of shades and has extra space for a few other choice travel essentials.
Holds three pairs of sunglasses.
Padded to protect your frames while you're on the go.
Internal sleeves for passport, headphones, credit cards and other small items.
External zipper pocket
Lifetime Warranty covers all manufacturing defects in materials and workmanship during the lifetime of the product. It does not cover superficial scratches, wear, and tear, those are just reminders of all the good adventures you've had and make the best stories.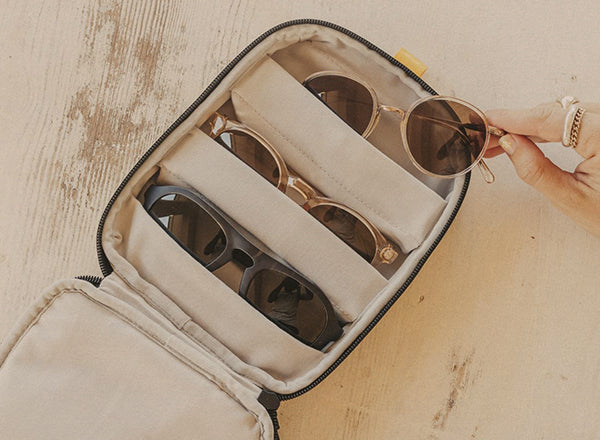 Perfect Trio
Pack Three Pairs
Confession: we have a sunglasses problem. Fortunately, the Travel Case means we can bring multiple pairs on our weekend getaways so we've got the perfect pair on hand for every occasion
Storage & Organization
Add the Essentials
Keep your other small travel items secure and handy. In addition to protecting three pairs of shades, the Travel Case comes with helpful internal sleeve organization and an external zipper pocket.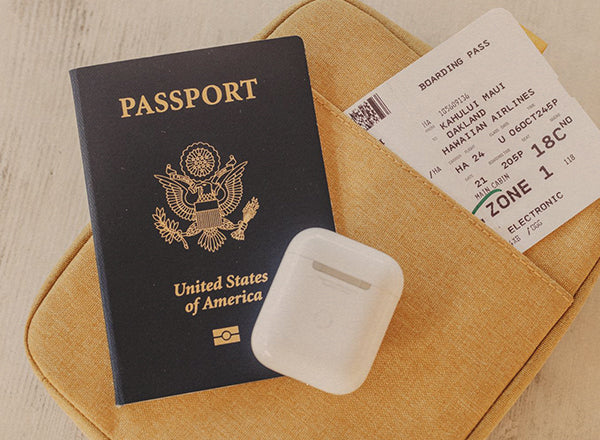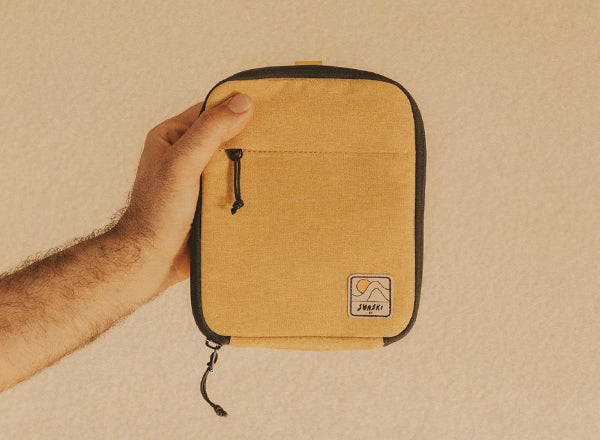 Sustainability
Recycled Polyester
Our Recycled Polyester raw material is given color pigment before it's melted and spun into fibers. No water waste or nasty chemicals needed. If the earth is happy, we're all happy.
Most orders will ship in one to two business days. Expected arrival times vary by location: US: 3-5 days via USPS. International: 4-8 days by DHL and FedEx. Got more questions about shipping? Take a look at our FAQ.
If you're not satisfied with your Sunskis for any reason, you can return them to us or exchange them within 30 days in an unused, resellable condition. So buy a few pairs knowing you can return what you don't like! If you've got a pair you want to send back, head over to our returns page to get handled.