We are a Proudly California brand. Our heart breaks as we watch megafires sweep across the forests and communities we love. In the face of an accelerating climate crisis, we're always asking ourselves what more we can do to help.
We want to recognize the wildland firefighters who are working in hard and dangerous conditions to protect the people and the land. We've gotten a lot of emails from firefighters asking for a pro-deal on our alpine shades... so we're happy to offer a 65%-off mega pro-deal for the Treelines!
From now until the end of the year, we're offering firefighters and forest service workers a mega pro-deal for Treeline sunglasses. As they work to protect our people and planet, the least we can do is ensure they've got the gear to do the job better and more comfortably.
"Do you guys offer any pro-deals for firefighters? I really like your sunglasses with the side shields. They would help a lot to keep the smoke out of my eyes."
Instructions for Firefighters
Follow these steps to validate the prodeal for Treelines. Use the code at checkout.
Click on the

Register Link

above to validate your service with GovX, an app we're using to confirm credentials.

GovX will issue a coupon code to use on our site. Copy it or write it down! Code is valid for 65% off a pair of Treeline sunglasses

Checkout using your issued coupon code.
That's it! If you have any trouble with the validation link, shoot us an email at
sustainability@sunski.com
and we'll get it sorted.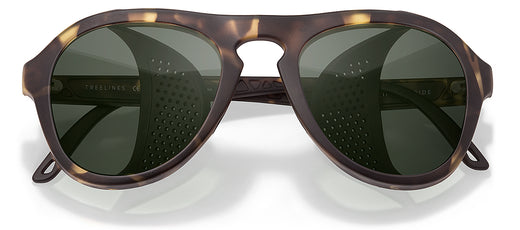 Why Treeline?
Our most iconic frame, the Treelines, is set apart by unique perforated sun shields for max glare protection without sacrificing breathability. Turns out, they're ideal for firefighters in addition to adventurers.
Coverage
Protective Side Shields
Pop in, pop out magnetic sun shields keep your eyes safe from sun, snow, wind and dust while tiny perforations maximize comfort and breathability. Kiss your foggy goggles goodbye.
Performance
Ultralight Frames
Leave the pressure points and headaches back at the trailhead. Our lightweight frame material is ultra durable and ultra comfortable.
Clarity
Polarized Optics
Choose from a range of darker and lighter lenses. Go dark if you're spending time in high glare environments near snow or water. Go lighter if you're dealing with cloudy days or low light such as under trees.
Comfort
Rubber Nose Pads
Our grippy rubber nose pads are designed to stay put while you sweat while maximizing comfort. Shred on.
Award Winning
Red Dot Design Award
Award winning design makes these shades perfect for any summit you climb or waters you explore.
The Treelinees are FDA certified for basic impact: the lenses can withstand a 5/8" steel ball dropped from 50". They are not, however, a replacement for ANSI Z87.1 safety goggles. Please use common sense and proper eye protection in situations that require actual safety goggles, like blasting rock or operating heavy machinery.