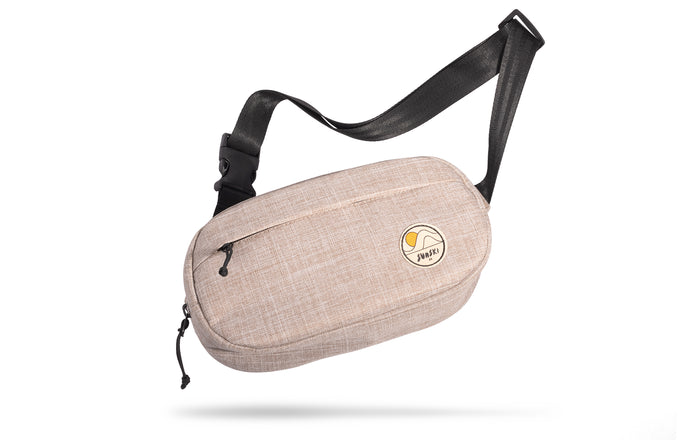 Our sustainably made Sling is an homage to Type-1 Fun. It's designed to carry just enough for those suffer-free days of pure sunny fun.
Secret back zipper pocket for your most valued items
Special padded front zipper pocket for sunglasses storage
Keychain loop to keep your keys nice and secure
Single glide buckle makes adjustments super easy
Made from Solution Dyed Recycled Polyester
Lifetime Warranty covers all manufacturing defects in materials and workmanship during the lifetime of the product. It does not cover superficial scratches, wear, and tear, those are just reminders of all the good adventures you've had and make the best stories.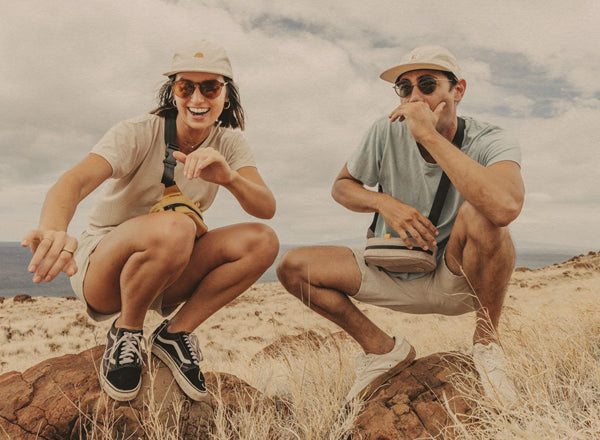 Keep It Light
Sized Just Right
Sunski's idea of a perfect day in the sun isn't that complicated. Our sling has space to carry everything you need and nothing you don't. Keep it simple and roam freely.
Storage & Organization
Pocket Party!
Four subtly designed zipper pockets and internal pouches help keep your items organized and handy. And of course, one of those pockets features a padded microfiber lining for safely stowing your shades :).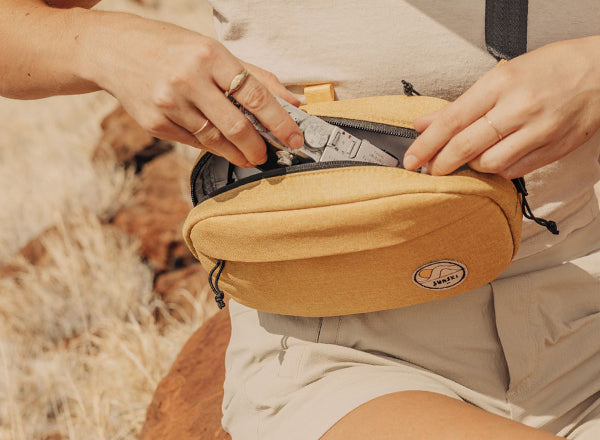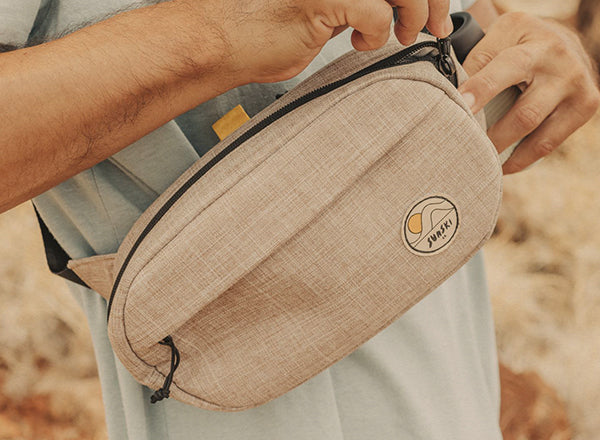 Move it Don't Lose it
Secure & Snug
Our sling keeps its shape when unzipped so you can grab your items without things tumbling out. Separate zipper pockets further secure belongings and a keychain ensures you can get home after that ramble in the woods.
Sustainability
Recycled Polyester
Our Recycled Polyester raw material is given color pigment before it's melted and spun into fibers. No water wasted or nasty chemicals needed. It the earth is happy, we're all happy.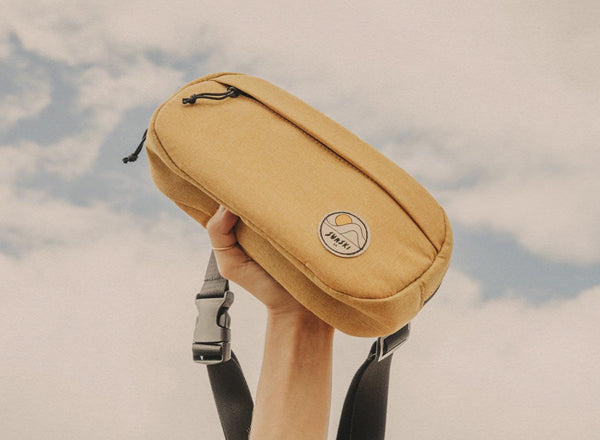 Most orders will ship in one to two business days. Expected arrival times vary by location: US: 3-5 days via USPS. International: 4-8 days by DHL and FedEx. Got more questions about shipping? Take a look at our FAQ.
If you're not satisfied with your Sunskis for any reason, you can return them to us or exchange them within 30 days in an unused, resellable condition. So buy a few pairs knowing you can return what you don't like! If you've got a pair you want to send back, head over to our returns page to get handled.