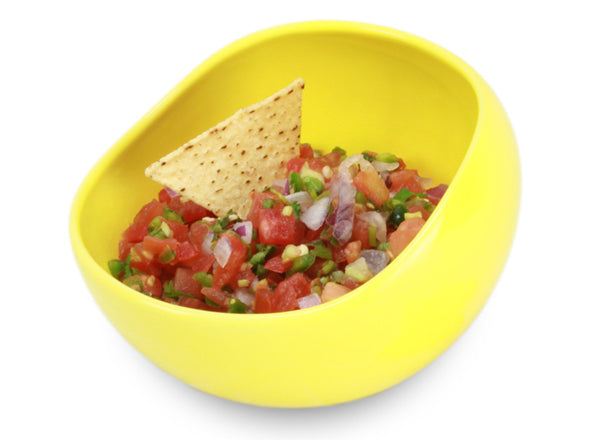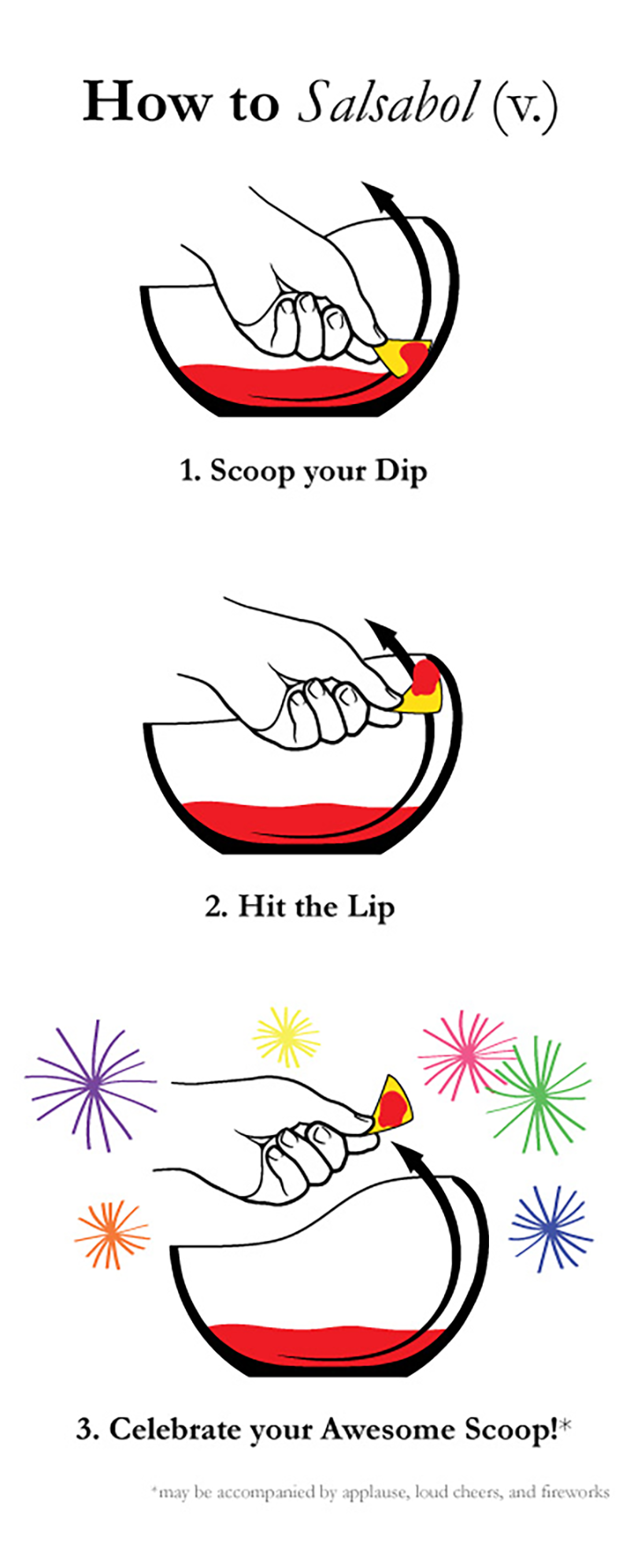 The Backstory
Tom and Michael went to college together and graduated during a recession. Their plan to survive? Make a special bowl for chips and salsa.
After graduating college, Tom goes on an extended surf trip to Australia with a tent and surfboard. Along the way he acquires some curious souvenirs: a few pairs of radical Aussie shades leftover from the 80s.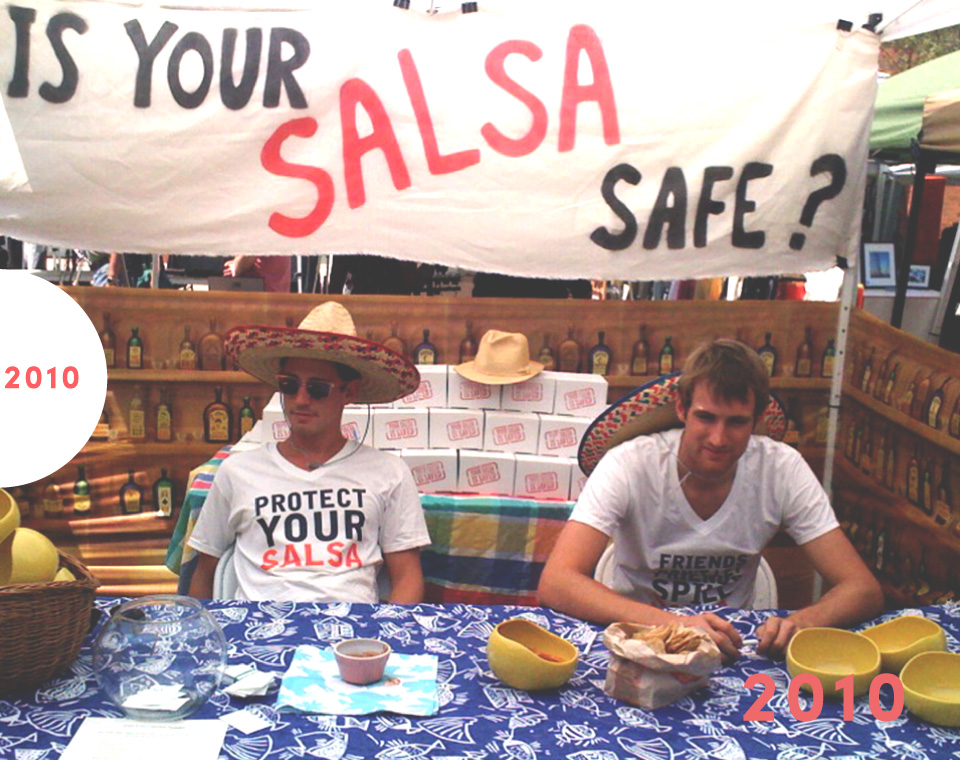 With the sunglasses stowed away in the closet, Tom and Michael embark on an entirely separate business to produce the Salsabol (fig.1) - the bowl with a lip so you don't spill your dip. Why? "Because someone had to do it." - Michael
(2011)
Hi Mom!
Michael heads to Philadelphia and moves in with Tom's family. House is very small. Mom cooks lots of pasta. At night, Tom and Michael are trapped in Tom's childhood bedroom by Michael's air mattress blocking the door (fig.2). Salsabols are packed and shipped from the basement.
Costs skyrocket after two years of pursuing salsa glory. Tom and Michael run out of money entirely [Ed. Note- Not true, we had $273]. They launch a last ditch survival effort on Kickstarter to bring back Tom's vintage Australian surf trip shades. Somehow it works.
Tom and Michael suddenly and accidentally own a sunglasses company. Slowly but surely, they start to develop new designs and the foundation for a healthy small business. A daring few join them on the journey and the Sunski team is born.
Our family has grown into a team of nine wonderful humans. We celebrate the pure joy of being outside with weekly Taco Tuesdays and plenty of wacky adventures. Five years on, we're loving every minute onboard this crazy train.