Cycling Sunglasses
Are you looking for the best cycling sunglasses? Look no further! Our polarized sunglasses can help you have the best ride of your life. $58 - $89.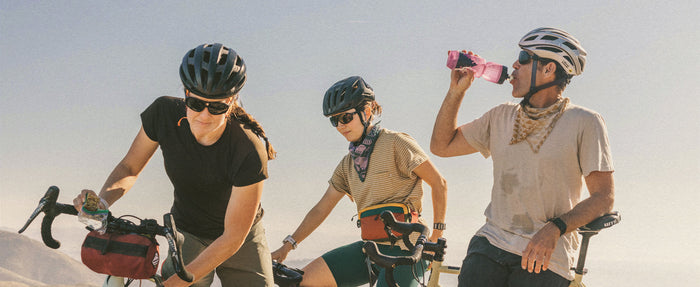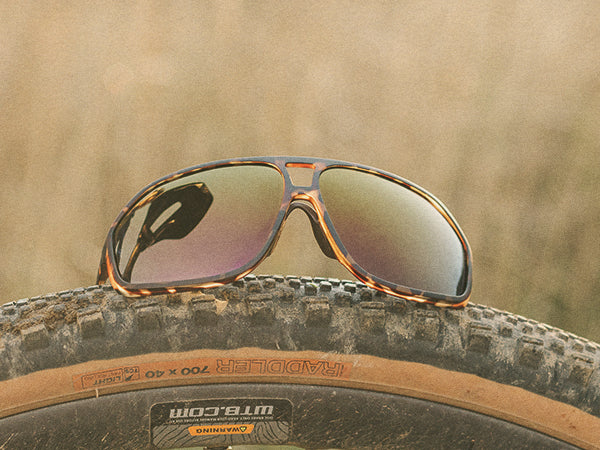 Clarity & Protection
Polarized Lenses
Have the ride of your life while protecting your eyes. Our polarized cycling sunglasses reduce glare, protect your eyes from the sun and feature a wide range of VLT so you can adventure in varying weather conditions. We use quality lenses made from durable triacetate cellulose with a scratch resistant coating and 100% UV protection.
Design & Materials
Sustainable Performance
Using sustainable materials and a rigorous design process, our cycling sunglasses are built with comfort, performance, and style in mind. Send it with confidence in your cycling sunglasses.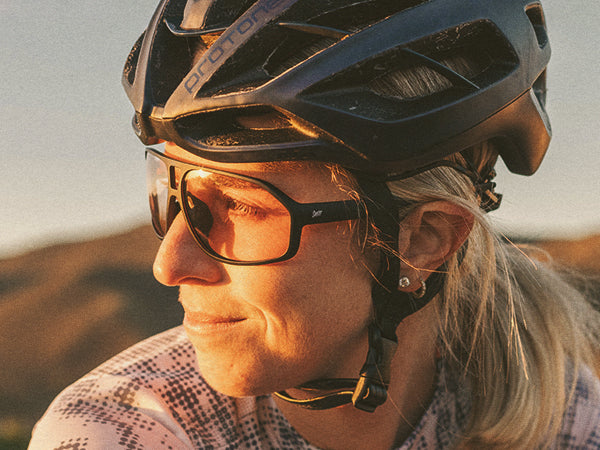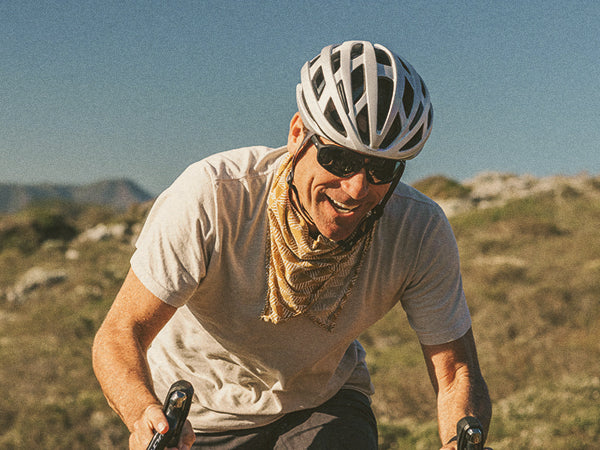 Built To Last
Forever Warranty
Stay active without stressing about your shades. With lifetime warranty and durable construction, our cycling sunglasses are ready for the most active of humans.
What makes the best cycling sunglasses?
At Sunski, we want to create the best adventure sunglasses for cycling, so you can hop on the bike without stressing about how your gear functions. So what makes the best cycling sunglasses, aside from a full-coverage fit? Comfort and durability.
Since our polarized sunglasses come in a range of shapes and styles, there is bound to be one that fits your face perfectly (check out our article on best sunglasses for your face shape for tips). The right fit is an important element of comfort, as is the weight of the sunglasses. Since all of our sunglasses are made from SuperLight Recycled Plastic, you can rest assured they won't pinch your nose or weight down your ears.
When plotting your adventures, the durability of your cycling sunglasses is important. As you invest your time in gear, you don't want to be worrying about a quick turnover. We're so dedicated to the durability of our polarized sunglasses that we established our forever warranty, so you can adventure worry-free!
Are Sunski cycling sunglasses sustainable?
Absolutely! As a team of sun worshippers, we couldn't create a quality product without showing respect for the planet. From the frames to the packaging, Sunski products are made from recycled materials. Our sunglasses are void of single-use plastic, and actually recycle existing plastic into lenses, and then shipped out in cardboard boxes. When searching for the perfect pair of cycling sunglasses, don't you want a pair that cares about the environment, the very space you're trying to enjoy?
Do I need polarized sunglasses for cycling?
The long and short of it is that if you're out riding all day, you need the best possible protection for your eyes. Not only will polarized lenses keep your vision clear for all the awesome vistas you hit, but they will also act as a barrier against the intense sun rays. We love basking in the sun as much as the next person, but it's important to do so wisely!
But polarized cycling sunglasses offer another safety benefit: the ability to help you see more clearly. This is especially important for outdoor sports, where you may encounter intense glare off the water or go full-send on the downhill descents.
Polarized cycling sunglasses & the ultimate light protection
Sunski cycling sunglasses block 100% UVA/UVB/UV400 wavelengths, meaning your eyes will be fully protected against UV rays. This type of protection is ideal when you're out cycling, as bike-packing or mountain biking can become an all-day affair. You don't want your eyes to burn for the week after your ride, so give your peepers the utmost protection.
Another benefit of Sunski cycling sunglasses is the low-percent of visual light transmission (VLT). VLT refers to the amount of light that makes it through your shades to your eyes, so a lower VLT means your eyes will be better protected from bright glare and the intensity of all-day sun. This can be especially helpful for adventures where you spend hours out in direct sun, like climbing and descending hills on your road bike.
Sleek-Fit Cycling Sunglasses Without the Action Figure Look
When you're flying down the road or shredding your next single-track run, you want to be able to focus on the task at hand, and not worry about your sunglasses flying off your face. In the world of adventure sports, your sunglasses should protect, not distract.
But often times, sporty sunglasses make us look like action figures and come with a high price tag. On Team Sunski, we wanted to shake things up a bit: create something affordable, sustainable, and stylish. You shouldn't sacrifice any of these things when searching for the best cycling sunglasses!
While we put a lot of care into our designs, we know that gear can suffer from over engineering. Our designs prioritize everything you need (and nothing you don't), so you can focus on what really matters: getting outside and taking on your next sunny cycling adventure!
Bonus: Sunski's polarized cycling sunglasses are also made from SuperLight Recycled Plastic. They're so light, you'll bike in pure comfort and forget they're on your face. What's better than that?
Cycling Sunglasses for Every Adventure Style
At Sunski, we take pride in creating the best adventure sunglasses on earth, and that includes cycling sunglasses. So whether you're into touring on a hybrid bike or cruising the boardwalk on a vintage one, there's something here for you. If you ride a rusted single-speed or a carbon fiber gravel bike or anything in between, you're in the right place.
We have a wide range of polarized cycling sunglasses that have a full-coverage fit, so you can find a pair that suits your needs and your style. For starters, the Velo is our take on the classic cycling sunglasses look, and it comes in Black Rose, Black Slate, and Tortoise Bronze.
But we didn't stop there in our mission to create the best polarized cycling sunglasses. The Anza is unique in its large-frame with a subtle cat-eye, and gives a particularly stylish edge to mellow cruises and mountain biking alike. The Topeka and the aviator Foxtrot both have strong angular shapes that offer top-tier protection from the sun. These sunnies all share a common feature with our sport sunglasses: a rubber nose pad, for extra cycling security.