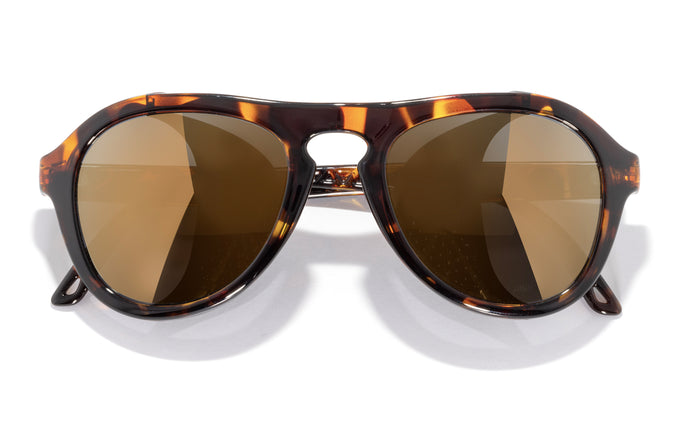 Mountaineering sunglasses for the modern explorer. A classic aviator shape meets the iconic glacier goggle. Removable magnetic sun shields protect your eyes from side glare, while perforations prevent fogging and enhance peripheral vision.
Best Uses:
Backcountry
& Downhill Skiing
Hiking
Rock
Climbing
Water
Activities
Red Dot Design Award Winning
Polarized Lenses
Removable Magnetic Sun Shields
Zipper Case Included
SuperLight Recycled Frames
All-Day Comfortable Fit
Lifetime Warranty
The Treeline is a medium sized frame that fits most head sizes and shapes. Sculpted nosepads and arms are designed to provide just the right amount of grip without causing discomfort ensures a comfortable fit in all elements. Fit check: sun shields should fit close to the face without creating pressure.
Weight: 28.1 grams
Wrap & Angle: Maximum
Temple Width: 141 mm
Bridge Width: 22 mm
Lens Width: 50 mm
With a wide range of VLT (Visual Light Transmition), including our darkest lenses, all Treeline lenses are polarized, block 100% UVA/UVB/UV400 wavelengths and pass the FDA basic impact test.
Eye Coverage: Very Good
Lens specs:
Slate: Non-mirrored, Grey tint, 10% VLT, Base 6 curve
Amber: Non-Mirrored, Amber tint, 15% VLT, Base 6 curve
Forest: Non-Mirrored, Green tint, 11% VLT, Base 6 curve
Silver: Mirrored, Grey tint, 11% VLT, Base 6 curve
Bronze: Mirrored, Amber tint, 14 % VLT, Base 6 curve
We make our shades the right way, with no shortcuts and the highest attention to detail. We stand behind all of our products and we want you to feel totally confident with your purchase.
Lifetime Warranty covers all manufacturing defects in materials and workmanship during the lifetime of the product. It does not cover superficial scratches, wear, and tear, those are just reminders of all the good adventures you've had and make the best stories.
Coverage
Protective Side Shields
Pop in, pop out magnetic sun shields keep your eyes safe from sun, snow, wind and dust while tiny perforations maximize comfort and breathability. Kiss your foggy goggles goodbye.
Performance
Ultralight Frames
Leave the pressure points and headaches back at the trailhead. Our lightweight frame material is ultra durable and ultra comfortable.
Clarity
Polarized Optics
Choose from a range of darker and lighter lenses. Go dark if you're spending time in high glare environments near snow or water. Go lighter if you're dealing with cloudy days or low light such as under trees.
Comfort
Rubber Nose Pads
Our grippy rubber nose pads are designed to stay put while you sweat while maximizing comfort. Shred on.
Award Winning
Red Dot Design Award
Award winning design makes these shades perfect for any summit you climb or waters you explore.
Most orders will ship in one to two business days. Expected arrival times vary by location: US: 3-5 days via USPS. International: 4-8 days by DHL and FedEx. Got more questions about shipping? Take a look at our FAQ.
If you're not satisfied with your Sunskis for any reason, you can return them to us or exchange them within 30 days in an unused, resellable condition. So buy a few pairs knowing you can return what you don't like! If you've got a pair you want to send back, head over to our returns page to get handled.